The On Cloud was one of On Running's first ever shoes, and the one that really put them on the map. First launched in 2014, it originally hit the market as the world's lightest fully cushioned running shoe, but now it's best known as the brand's go-to lifestyle shoe, created for everyday use, casual outings, travelling… and even a little cross-training in the gym. It's seen everywhere, from the feet of celebrities to commuters dashing across the city.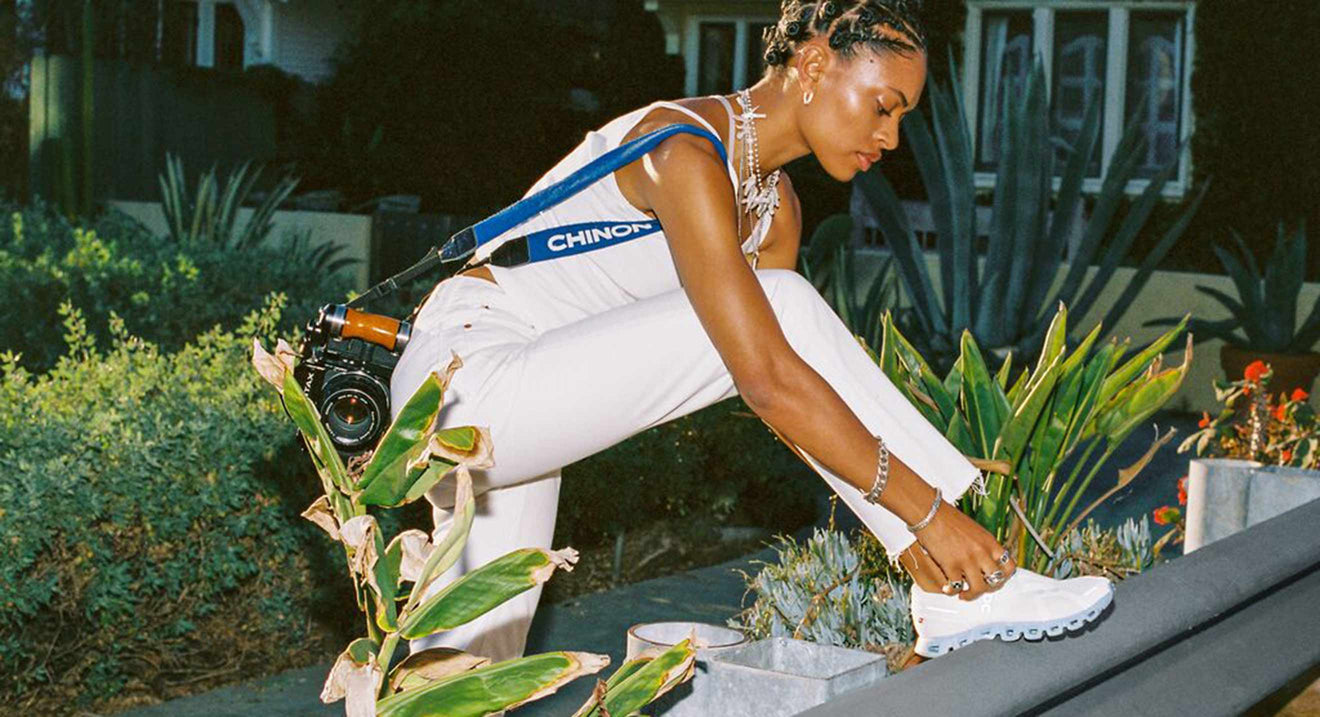 Over the last eight years, On has constantly evolved the iconic On Cloud, making it more comfortable, more durable, and more technical. The recently launched On Cloud 5 is the fifth generation of the shoe. But how different is it to the predecessor, the On Cloud 2.0?
What's new in the Cloud 5?
On the surface, the biggest change can be seen in the weight (a little heavier), and the drop (a little higher). But since this is a shoe now designed for everyday wear more than running, a little extra weight isn't a problem. The change in heel-to-toe-drop comes from the increased midsole cushioning, so unless you're into super minimalist shoes, this should only enhance your comfort.
| | | |
| --- | --- | --- |
| Tech | On Cloud 5 | On Cloud 2.0 |
| Weight | 7.2 oz (W) 8.8 oz (M) | 6.4 oz (W), 8.1 oz (M) |
| Drop | 8mm | 6mm |
| Designed for | Casual wear, lifestyle | Casual wear, lifestyle |
| Lacing | Speed lacing | Speed lacing |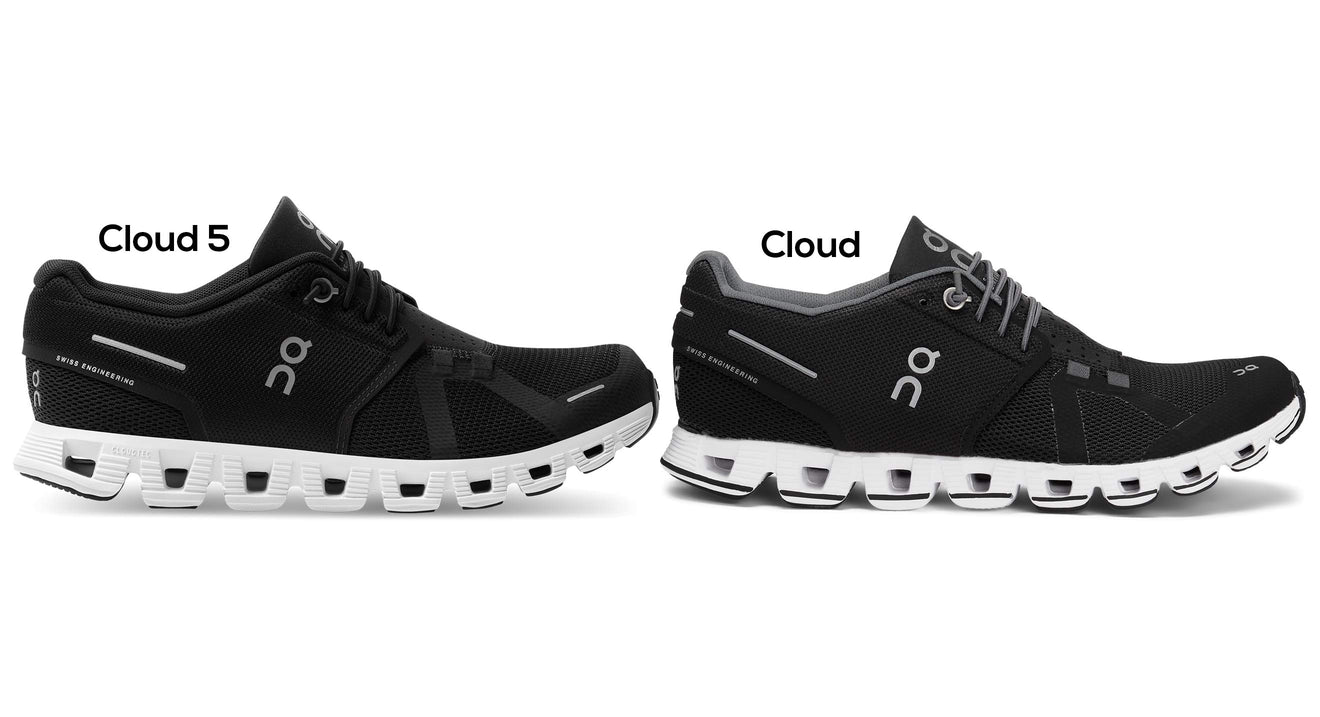 One of the biggest changes in the new Cloud 5 is in the sole - it's actually very similar to that of the Cloud X, a brilliant cross-training shoe, perfect for HIIT training. The central channel has been widened and the inner part of the cloud elements angled away from the channel, creating a smoother ride and helping to reduce the chance of any small stones or sticks getting caught in the clouds. The size of the grip pads has also been increased, allowing for better grip and control in wet conditions.
Another change can be seen in the patented On Speedboard®, which has been extended for extra support in both the heel and sole - think soft landings and explosive take-offs.