Since its debut in 2015, Nike's Metcon has been a game-changer in the gym and CrossFit scenes, setting the standard for durability and stability in training footwear. The Metcon is particularly well-suited for weightlifting and high-intensity workouts. The only thing they aren't so good for, is running. However, Nike has developed other iterations of the shoe, including the updated Free Metcon 5, with a little more cushioning and flexibility, to handle the sprints and explosive jumps. But now with a Metcon 9, Metcon 9 Amp, and Free Metcon 5 to choose from, what is the difference, and which should you choose?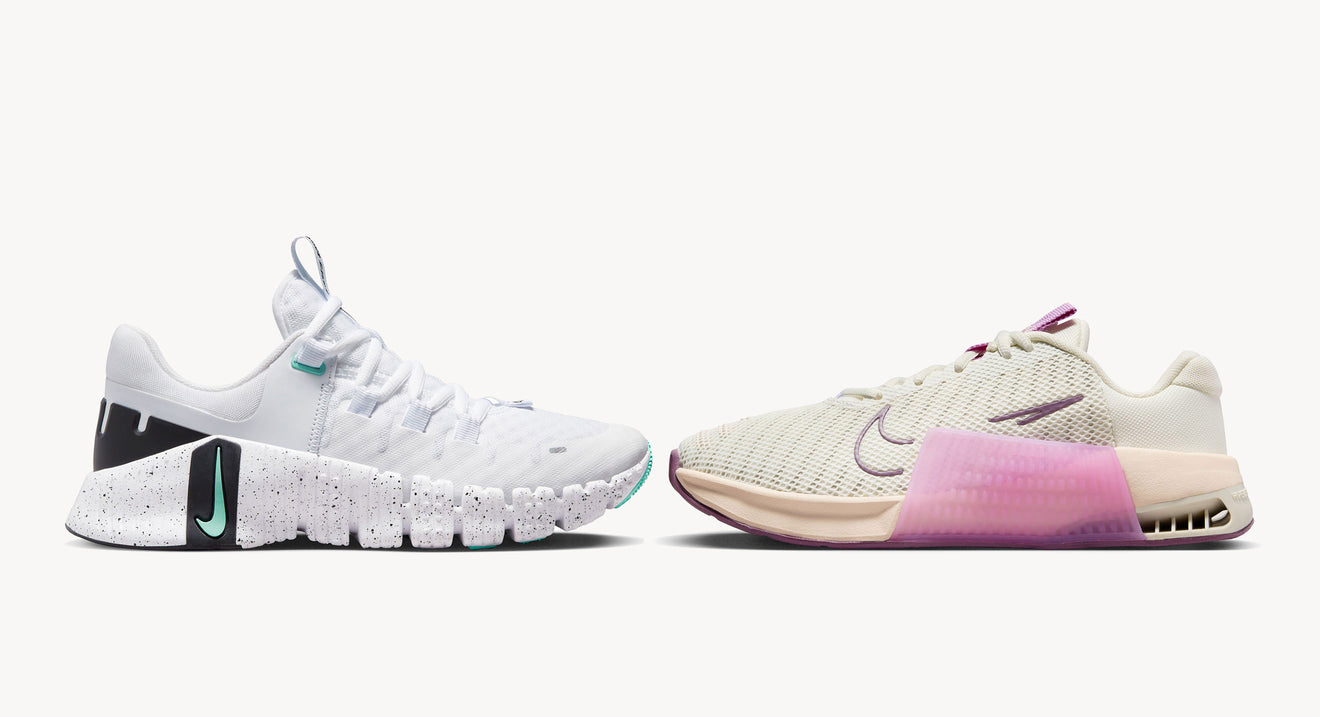 Nike Metcon 9: Features and Benefits
Nike is now on its 9th edition of the Metcon shoe, which launched in August 2023. Compared to the Nike Metcon 8, the 9 has had quite a few updates and has been fine-tuned to meet the ever-evolving needs of CrossFit and functional fitness enthusiasts. In the Nike Metcon 9, the toe box has been widened and there is now a Hyperlift plate in the heel, which gives better stability for squatting and the durability to accommodate heavier lifts. It's lightweight yet supportive, and really does live up to the hype of being a brilliant weightlifting shoe.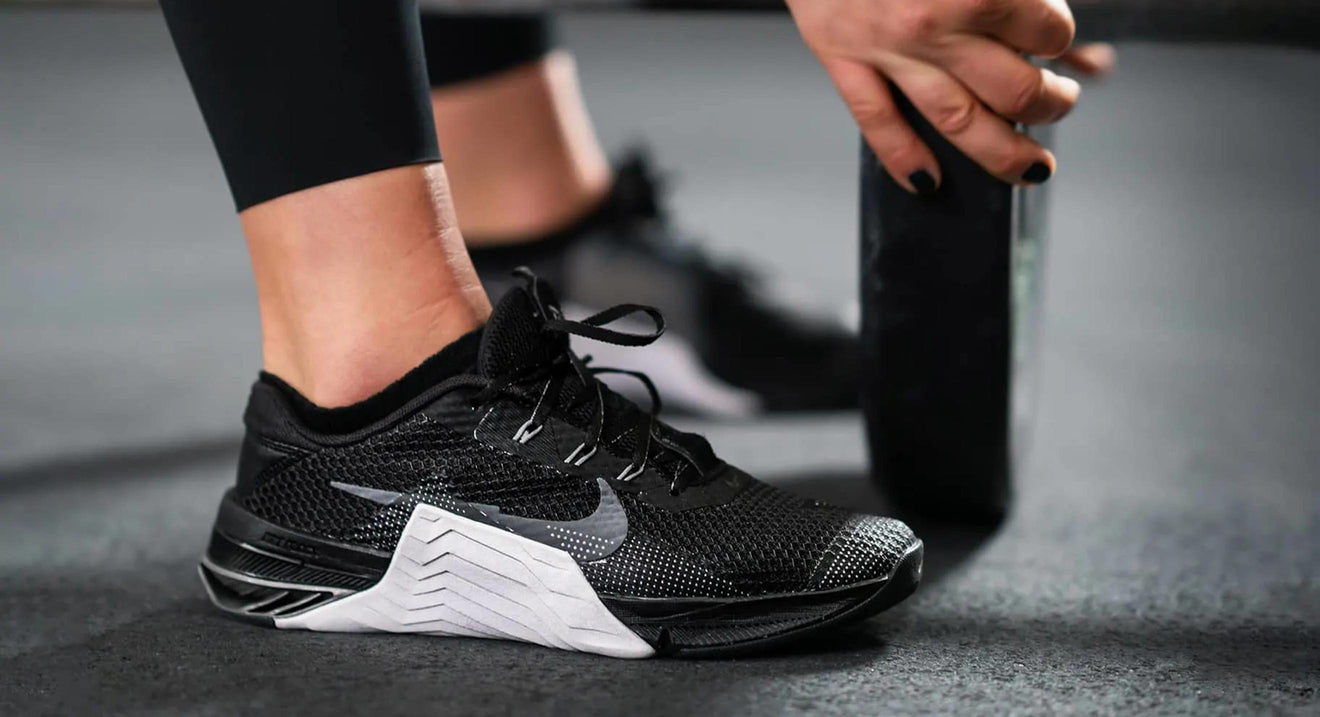 The only area where the Nike Metcon 9 falls a little short, is on the flexibility side. If you like to include a lot of shuttle runs or longer 1km runs, then you may like a slightly plusher training shoe - like the Metcon Free.
Nike Metcon 9 AMP: Beyond the Standard
All of Nike's Metcons have been designed to be aesthetically pleasing, in an array of different colours. But there's something about the Nike Metcon 9 AMP, which just hits differently - white shoes tend to do that. They're sleek and stylish.
Other than the fresh white, premium look, the Nike Metcon 9 AMP is pretty much the same as the Nike Metcon 9. It's a durable and stable weightlifting and CrossFit shoe, with a Hyperlift plate, secure lace-lock system, breathable upper mesh, dual-density foam midsole, and a full-rubber outsole, providing enhanced grip on everything from lunges to rope climbs.
Overall, the Metcon 9 AMP features exclusive colorways, patterns, and design elements not found in the standard Metcon 9. For those who want a more distinctive look, and also a shoe that is released in limited quantities, the AMP version might be more appealing. The AMP comes at a £10 premium to the standard Metcon.