Think the perfect trainers don't exist? Think again. Finding the best Nike shoes for your workout is easier than you might imagine. Within this guide, we take a look at some of the most popular trainers from the brand along with how each of them fits.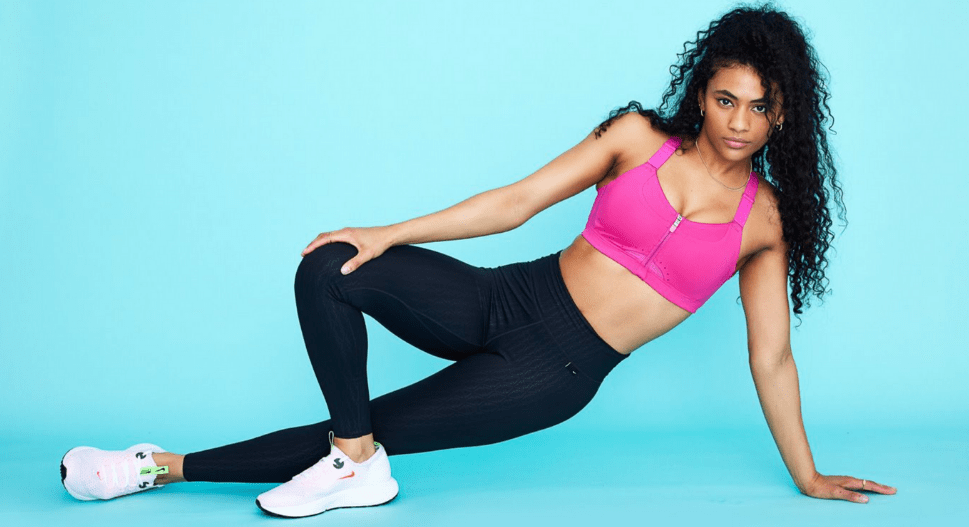 Which Nike Trainers Should You Buy?
Nike has a vast array of trainers available — but finding the right ones doesn't have to be tricky. Whether you're looking for some durable running shoes or high-performance all-rounders, you're sure to find a pair that do exactly what you need. The key here is doing a little research into each shoe style. That will quickly help you find some that suit your needs.
Are Nike Trainers True to Size?
Before you invest in a pair of Nike shoes, you're going to want to be sure they fit you well. We've got you covered here. Here are the main sizing details you need to know:
Nike Metcon trainers may be narrower than you expect. If you have wide feet, it could be worth going up half a size, if possible.
Air Zoom Pegasus shoes tend to run large. Should you be unsure which way to go, it's smart to go half a size down.
React Infinity Run trainers are true to size.
Escape Run trainers are true to size.
SuperRep Go Training Shoes are true to size.
Air Zoom Superrep Shoes are true to size and should provide a supportive fit.
SuperRep Cycle Shoes tend to run slightly small. We recommend going for a half size larger than your regular shoe size to give your toes extra space.
The above information should help you get the perfect fit. If you're converting the Nike shoe sizes, you can also use their handy women's footwear size chart.
Nike Metcon

Created with the most demanding workouts in mind, Nike Metcon shoes combine a stable base with a breathable upper. That means that you get the support and comfort you need even when you're engaging in intense fitness sessions. If you're doing a CrossFit-style workout or a HIIT class, you should find that these trainers fit the bill.
Combine all of the above with a strong, vibrant aesthetic, and it's plain to see why these shoes are so popular. The stability offered by the rubber tread and the lightweight material makes these shoes perfect for weight training and other types of workouts alike.
Air Zoom Pegasus
Looking for some high-endurance road running shoes? You can't go far wrong with the Air Zoom Pegasus trainers. Utilising responsive foam and a breathable mesh, the shoes offer the ultimate in comfort when you're training outside. Offering an almost bouncy-feel, you would be forgiven for thinking that you're running on clouds when you've got these on.
Featuring a deep heel cup and plenty of space, the Air Zoom Pegasus shoes tend to run slightly larger than you might expect. As if that weren't enough, you've also got the mesh material, which helps you stay cool and confident no matter how far you happen to be trekking.
React Infinity Run
Showcasing a truly contemporary look and a fresh design, there's a whole lot to love about the React Infinity Run trainers. The Flywire technology offers extra support and stability while the Flyknit upper funnels keep your foot in one place while you're on the go. The technology may also help to reduce your risk of injury when you're next running.
Escape Run
Nike Escape Run trainers are highly versatile and offer a bouncy-feel when you're running. The durable outsole combined with the breathable fabric means that these trainers are a good entry-level running shoe. Whether you're more comfortable on the treadmill or out there on the roads, you will find that these shoes can go for miles and miles on end.
SuperRep Go Training Shoes
The average gym bunny won't go wrong with the SuperRep Go Training Shoes. Offering maximum heel support, a supportive rubber tread, forefoot grooves, and foam cushioning, these trainers are best described as an excellent all-rounder.
The lightweight flexibility means that you can move with ease while the design is ultra-eye catching. If you're on the hunt for some trainers you can wear to every gym session, you've just found them.
Air Zoom SuperRep Shoes
While the Air Zoom SuperRep Shoes may look like chunky fashion trainers, they are durable, versatile, and primed for your next workout. Offering both high levels of comfort and stability, these trainers are another example of a great all-rounder. While the platform-style heel may be a lot to get your head around, the trainers perform well for sprints, daily workouts, and other mid-to-high intensity activities.
SuperRep Cycle Shoes
If fast-paced indoor cycling is your bag, the SuperRep Cycle Shoes are the way to go. With a breathable mesh upper and stiff internal plate, you get all the support you need in the most high-energy workouts.
The trainers come with a three-hole screw piece and a pair of separate two-hole pieces. That means that they are compatible with two standard types of cleats. Add that to the adjustable straps and you've got everything you need.
Nike Trainers FAQ
How to break in Nike trainers?
Breaking in your Nike trainers doesn't have to be hard. You can wear your shoes around the house for a day to get a good feel of them. Ensuring that you get the right size and feet will also mean that breaking the shoes in is easier than you might expect.
Are Nike trainers sustainable?
We have given Nike a three out of five sustainability rating. Over the last 25 years, the brand has made gigantic leaps toward becoming more transparent and sustainable. The 'Move to Zero' plan aims to reduce carbon emissions by 30% by the year 2030.
The company also published an annual Impact Report which shares a vast amount of data. Back in 2020, Nike used 29% sustainable materials when manufacturing its footwear. In addition, 100% of the cotton used by Nike is sourced sustainably.
Are Nike trainers ethically made?
Nike ranks 16th on the Fashion Revolution Transparency Index. That means that the business has come a long way when it comes to fair working practices. The company regularly publishes information about its equality, forced labour, and freedom of association initiatives. However, there could be more detail available directly from them.
Some parts of the Nike supply chain have the FLA Workplace Code of Conduct certification. Of course, there are always ways in which large-scale companies like this one can improve their transparency. Looking toward the future, it would be encouraging to see the brand take more steps toward becoming more ethical and sustainable.
Are Nike trainers worth it?
Backed by game-changing technology, the latest material advancements, and a whole load of science, Nike trainers are worth the price tag. Since the brand has a varied selection of shoes on offer, you should check out each and see which works for you.
Conclusion
Treating yourself to a high-quality pair of Nike trainers is a smart move. The brand has come a long way when it comes to ethical and sustainability issues. Additionally, you can expect the highest level of comfort, support, and performance when you choose these. Why not shop the collection now?