Saving the world doesn't happen in one move—it's about all of the small things that we do each day. Both consumers and companies need to change production and consumption patterns in a more climate friendly direction.
According to an Ipsos survey across 28 countries, 69% of adults have made changes to their behaviour out of concern for climate change, yet only 28% have made changes to the clothes they buy.
Choosing to invest in sustainable clothing and products can make a material impact on the planet, and brands as influential as Nike are critical to changing consumer behaviour for the better. So, how sustainable is Nike and should you buy its products? Here's what you need to know.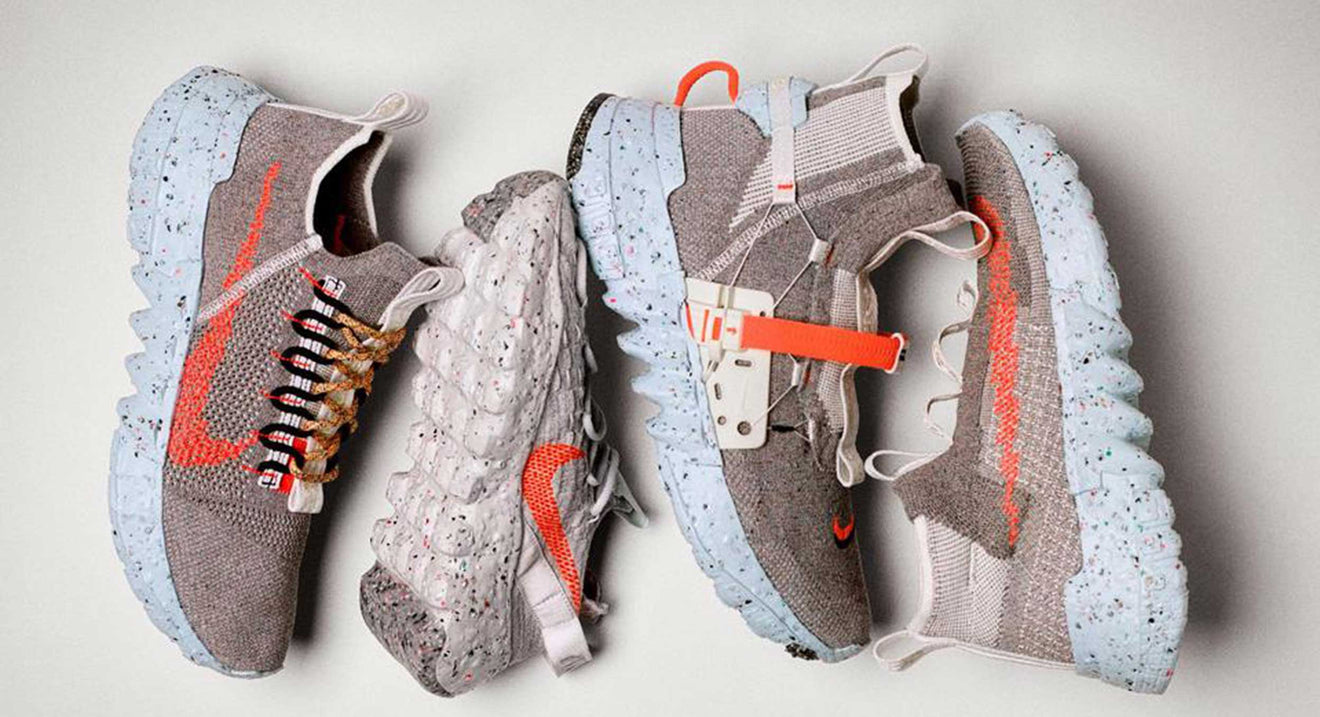 NIKE'S SUSTAINABILITY VISION
Looking after the planet has never been more important, as we battle to limit the increase in global temperature to less than 2°C above pre-industrial levels. But Nike is not suddenly jumping on the sustainability bandwagon, it has been on a 25 year journey to transform its business.
Since 2019 with the launch of 'Move to Zero', Nike has clearly set out its sustainability vision, with goals that the brand will aim to reach by 2050. These can be broken down into the following categories:
Nike aims to reduce its greenhouse gas (GHG) emissions from its owned or operated facilities by 70%. The plan is to use 100% renewable electricity and fleet electrification to achieve this goal.
Additionally, the aim for GHG emissions from core suppliers and transportation is to keep them below 2020 levels regardless of business growth. This will be achieved through the use of renewable energy, energy efficiency and alternative fuels.
Additionally, by increasing the use of environmentally preferred materials to 50% of all key materials, the brand will aim to reduce a massive 0.5 million tons of GHG emissions.
Nike has pledged to reduce waste by 10% per unit throughout its manufacturing, distribution, headquarters, and packaging systems. This will be achieved through improved design and operational efficiency.
What's more, 100% of the waste will be diverted from landfills with at least 80% of this being recycled back into the manufacturing process. Plus, the amount of finished product waste that is refurbished, recycled, or donated will increase ten-fold.
Water is a key element when it comes to manufacturing. The brand will aim for a 25% reduction in freshwater usage per kg in textile dyeing and finishing.
Aside from that, Nike plans to launch a series of watershed products to provide water to ecosystems and communities that need it the most. According to Nike's Sustainability Vision, the brand will restore 13 billion litres of water by the year 2050.
Harmful chemicals used in apparel and footwear manufacturing can damage ecosystems. That's why Nike plans to adopt clean chemistry alternatives for its 10 priority chemistries across the supply chain. Watch this space.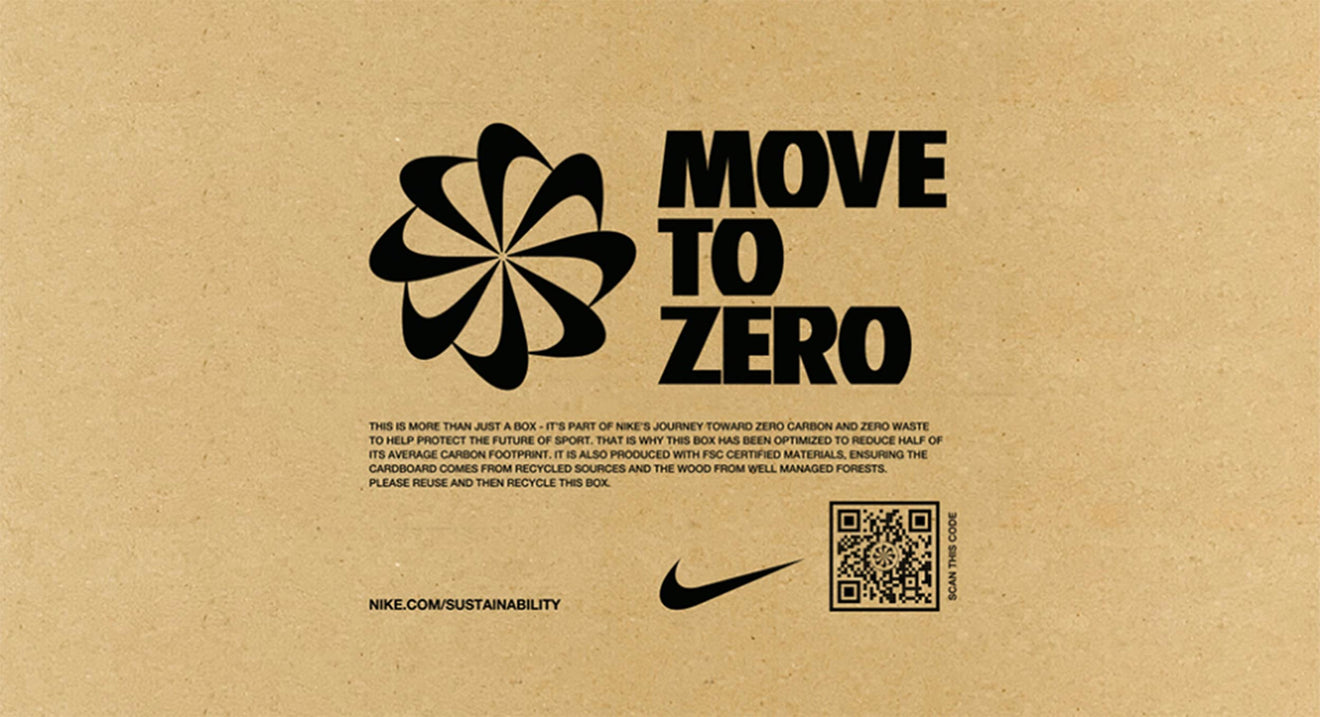 NIKE MOVE TO ZERO
One of the brand's boldest initiatives is Nike Move to Zero. That's the brand's journey towards zero carbon and zero waste to help protect the future of sport. To achieve this sustainable dream, the company has put a bunch of things in motion. Through innovation and new materials, the company is making big waves.
Nike Air soles have changed over the years. Since 2008, these have been composed of at least 50% recycled manufacturing waste. Fast forward to 2020, and all of Nike's Air MI facilities in North America are now powered by 100% renewable wind energy. The well-loved products are not only timeless, but better for the environment.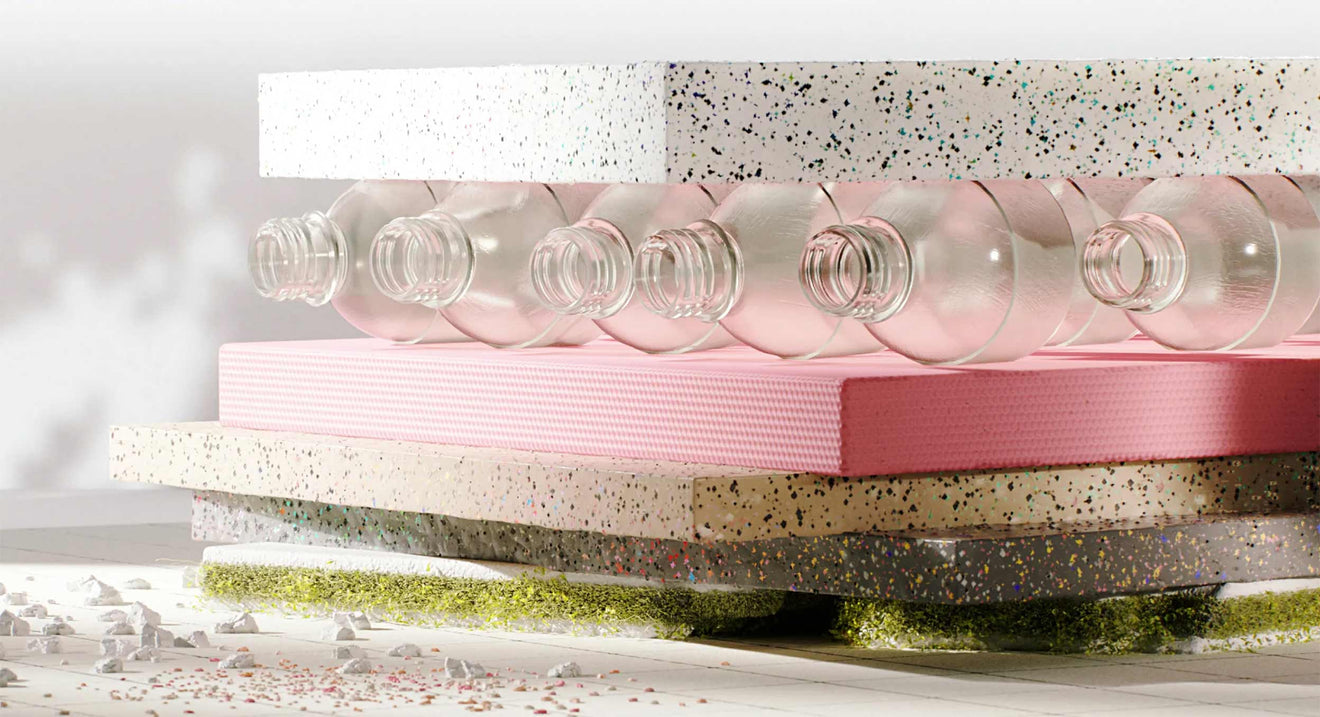 We all know that animal products, such as leather, are harmful to the planet. That's where Nike Flyleather comes into play. The alternative looks, feels, and smells like natural leather, but is made by binding at least 50% recycled leather fibres with synthetic fibres. The process means less waste and a lower impact on the planet.
All of the cotton used in the Nike product line is now certified organic, recycled, or Better Cotton sourced via the Better Cotton Initiative (BCI). What's more, the organic cotton that Nike uses is grown