Words by Ric Lewis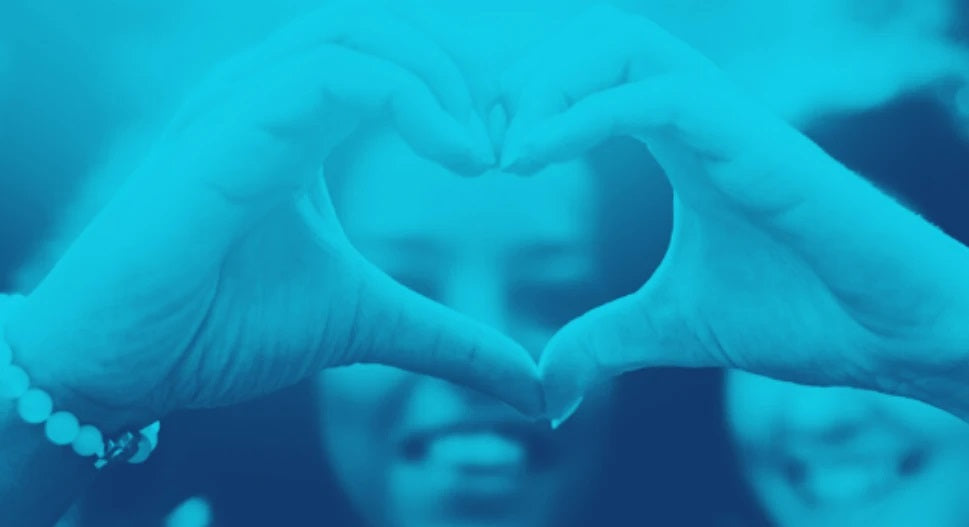 At The Sports Edit, we're on an endless pursuit of wellness. We firmly believe true wellness comes from nourishing a healthy body and a healthy mind. So when The Black Heart Foundation, an organisation dedicated to improving educational access, quality and outcomes of children from disadvantaged backgrounds, announced their new crowdfunding efforts to help more young people, we wanted to learn more.
We caught up with founder and chairman, Ric Lewis, to discuss the organisation's goals. Ric Lewis is a founding partner of Tristan Capital Partners, and was named Britain's most powerful black person of 2019 by the Powerlist.
WHAT IS THE VISION OF THE BLACK HEART FOUNDATION?
The Black Heart Foundation was established in 2000 and its mission is to remove the barriers to aspiration and achievement for young people. We do this in two ways: by supporting community programmes and initiatives which help young people from under-resourced and under-represented communities on their paths to bigger and better futures and through our own Scholars Programme. The Black Heart Scholars Programme launched in 2013 and to date we have helped 100 ambitious, committed, and talented young people pursue and achieve their educational ambitions in the UK and the US.
HOW DID THE FOUNDATION COME TO BE?
I founded the Black Heart Foundation twenty years ago to consolidate the activities of several predecessor initiatives in the UK and the US, which had at their nexus a concern for the education of at-risk youth. At that time, the charity sector for under-represented communities in the UK was still relatively embryonic; I sometimes joke that when I first started going to fundraisers here, they would be for either lifeboats or animals. I remember asking 'but what about the children?' and being told that they were 'at boarding school' – it was then I realised how big a mountain there was to climb. Since then, we've been quietly pursuing the Foundations' work, gradually building momentum and reaching in some of the most at need communities in our society.
HOW IS BHF DIFFERENT FROM OTHER SCHOLARSHIPS?
Firstly, we have a 100% pass through rate – which means we cover all the administration expenses of the Foundation and really focus on the people we help. Every penny donated goes to scholarships; none for overhead. We really invest in the young people, not just money but time and support as well. I make a point of meeting all of them and try to find ways to support them, to amplify the gap funding we provide through mentoring and networks. When we take on Scholars we look for candidates who buy into the 'ripple effect' we want to create in communities, which are typically under-represented and where inequality is most profound. Our Scholars know that, if they enter into our programme, they will assume the responsibility to pay it forward to someone. This way, we create real lasting change.
WHAT IS THE GOAL FOR "EACH DAY, EVERY DAY"?
'Each Day. Every Day' is The Black Heart Foundation's first ever public crowdfunding campaign to supercharge our efforts. We are aiming to raise at least £1 million to double the number of young people from under-resourced and under-represented communities we help through the Black Heart Scholarship Programme from 100 to 200 scholars.
We launched the campaign on 8th July, and in the first week, raised £500,000, half of our £1 million target. The response has been astonishing, not just the support of some of some well-known friends of mine, like former England rugby captain Matt Dawson and former England cricket captain Michael Vaughan, but also members of the public. We have had some people donate after they have seen me on the TV or radio, which is heartening and a reminder about how society has shifted in response to recent events.
Everyone's generosity is testament to how much we all want to "walk the walk" when it comes to tackling inequality and advancing economic empowerment and diversity in our society.
Our invitation remains wide open to everyone to give whatever they can afford, little or large, to make the change we want in our world. We still need to fund-raise for another £250,000 from the public, so if anyone is motivated to contribute, please find us here:
Visit our Just Giving page, or text BLACKHEART5 to 70085 to donate £5 or BLACKHEART10 to 70085 to donate £10.
WHAT ADVICE DO YOU HAVE FOR STUDENTS STRUGGLING IN CIRCUMSTANCE?
Stick at it. Learn what you are good at and be honest about what you are less good at. Then build your life, and career goals around those strengths. I often say to people I mentor that the trick is to work hard and play hard. Work is meant to be hard – if it wasn't it would look and feel like the Caribbean.
DO YOU HAVE ANY ROUTINES TO SET YOUR DAY UP FOR SUCCESS?
I start every day the same way – listening to Adagio for Strings, a work by Samuel Barber. My days tend to be pretty varied given my role as Executive Chairman of Tristan Capital Partners, the private equity real estate investment management firm I founded and my other Board and charitable commitments. I find it critical to find time for daily exercise to keep my balance and to make time for my two daughters and friends.
FINALLY, TELL US ABOUT YOURSELF. HOW DID YOU GET TO WHERE YOU ARE TODAY?
I am described as a successful businessman and a philanthropist but I think of myself as a work in progress. By that I mean that none of us is ever the finished product, we spend our personal and professional lives continually learning, reflecting and adapting.
I grew up just outside Boston on the east coast of the US. Even though we were not the wealthiest family, both my parents were hard working members of the community and they and my maternal grandmother instilled a strong work ethic.
I was also the beneficiary of someone's intervention in my life at a crucial juncture and that experience taught me how critical it can be to someone's life to have help when they are making decisions that are key to their future. With hard work and the support of excellent business partners and colleagues, I've managed to build three different businesses on two continents over the past 30+ years and establish The Foundation, all of which I feel proud of. But I am definitely not done yet. Watch this space!
CONCLUSION
If you would like to contribute to The Black Heart Foundation's mission of supporting under-represented and underprivileged young scholars through academia and beyond, visit their Just Giving page, or text BLACKHEART5 to 70085 to donate £5 or BLACKHEART10 to 70085 to donate £10.