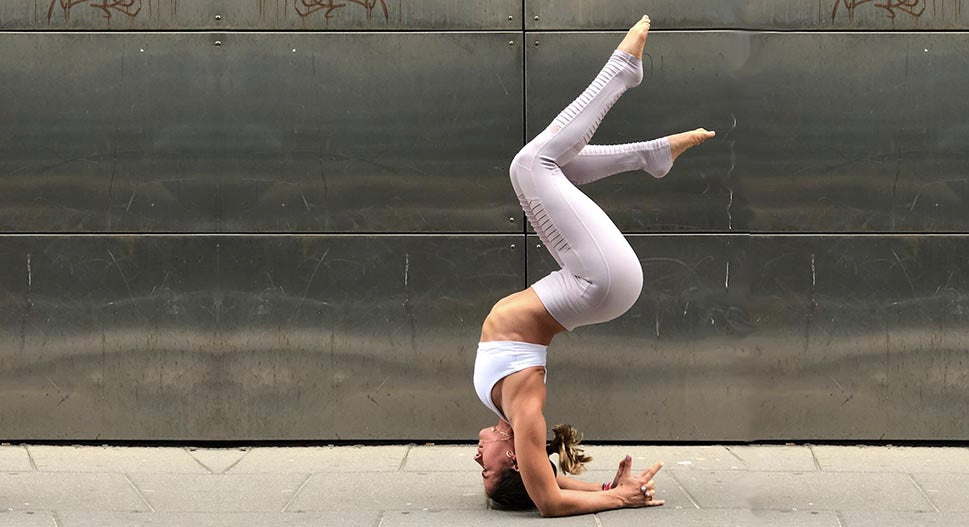 We caught up with TSE ambassador Molly McKeever to talk about her passions and approach to holistic wellness. Molly is a yoga instructor who owns her own studio, Sweaty Soul, in Dublin, Ireland. She's a lover of yoga, travel, personal development, and good food. A girl after our hearts. Here's what she had to say.
How did you first get involved with yoga?
My friends had tried a few classes and I decided to tag along as I had heard it was good for toning your body! Little did I know the reason I would fall in love with yoga was the emotional and spiritual benefits.
How did you turn it into a career?
After living in New York for two years I got to really experience the endless positive vibes within the yoga lifestyle and was so intrigued by the close knit community aspect of teaching yoga. When I returned to Dublin, the yoga scene was still fairly new, and I knew it was a tribe I wanted to create for myself. Within a month I had found a teacher training in Mexico and booked my flights. Everything fell into place when I returned. When a studio space fell into my lap and I knew this path had chosen me!
Who inspires you, why?
Talia Sutra has always inspired me. Ever since she taught me in New York I was mesmerised by her presence. She emanates pure love, patience, and acceptance which are qualities I aspire to spread through my teaching.
What are your current fitness goals?
ALWAYS FIND MY LIMIT. I believe that comfort is a dangerous place to be. When we are not growing we are dying. I make a weekly promise to myself that I will push myself both physically and mentally to be uncomfortable. When I apply this to my fitness and yoga goals I find it is a lot more habitual in applying this to all aspects of my life.
What advice do you have for new yogis?
Just keep stepping on your mat. Make the journey to your mat as often as you can and let go of expectation. It is in expectation that disappointment lies. Remember each time you have made the journey to your mat that is all that matters. Find a teacher who inspires you and encourages you to challenge yourself!
What's the best advice you ever received?
To love your fate and to serve others always before yourself.
Off the mat, what do you like to do?
Eat! I love love love to go to my favourite restaurants. In Dublin my two favourites are 777 (the best Mexican you've ever had!) and Host, where once you've had their steak it will be difficult to downgrade to anywhere else!
What does a healthy lifestyle mean to you?
Being able to listen to yourself. In a world where we have endless information online and access to what others are doing with their lives, I feel it is getting harder and harder to connect with your intuition. Yoga and meditation have helped me in the daily journey toward staying true to my ever changing needs.
QUICK-FIRE:
1. Favourite workout music?
HIP HOP.
2. My dream Sunday would be…
Barry's Bootcamp class. Coffee. Eggs and bacon. Mexican for dinner with my boy. Watch the sunset!
3. What's something everyone should know about Dublin?
The Vico Road is a must for a walk on a sunny day - it's our equivalent to the Amalfi Coast!
4. What's something that's always in your gym bag?
Resistance bands. I actually bring them EVERYWHERE with me. They are the best 'workout anywhere' accessory.
5. Favourite snack?
Apple with nut butter.
6. Favourite yoga posture?
Pinch Mayurasana.
7. Favourite brand at TSE?
That's the toughest question… would have to be Alo Yoga!
Follow along Molly's journey on her Instagram. Check out Sweaty Soul Studio.
Up Next