Whether you're looking to try Reformer Pilates for the first time or take your skills to the next level, we've got you covered.
Our top 8 studios in London have all been tried and tested by our team to give you honest feedback for each, so you can choose your location based on your needs.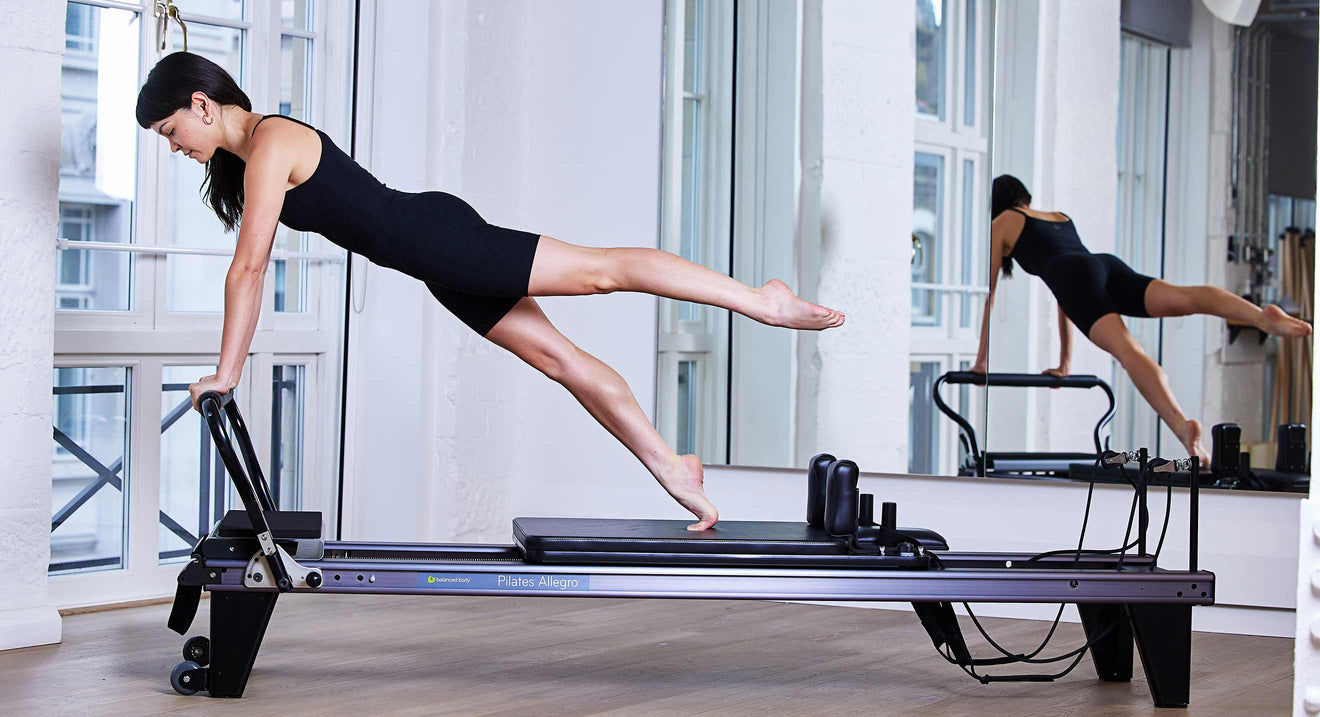 New to Reformer Pilates? Recovering from injury? Or already a seasoned pro? Wherever you're at, find your fix with our Top 8 Reformer Pilates Studios in London.
NOTE: Don't forget your grippy socks! Grippy socks are mandatory at many of London's Reformer studios, so make sure you have a pair packed and ready to go.
Do you have the right gear? Check out our Pilates Clothing collection >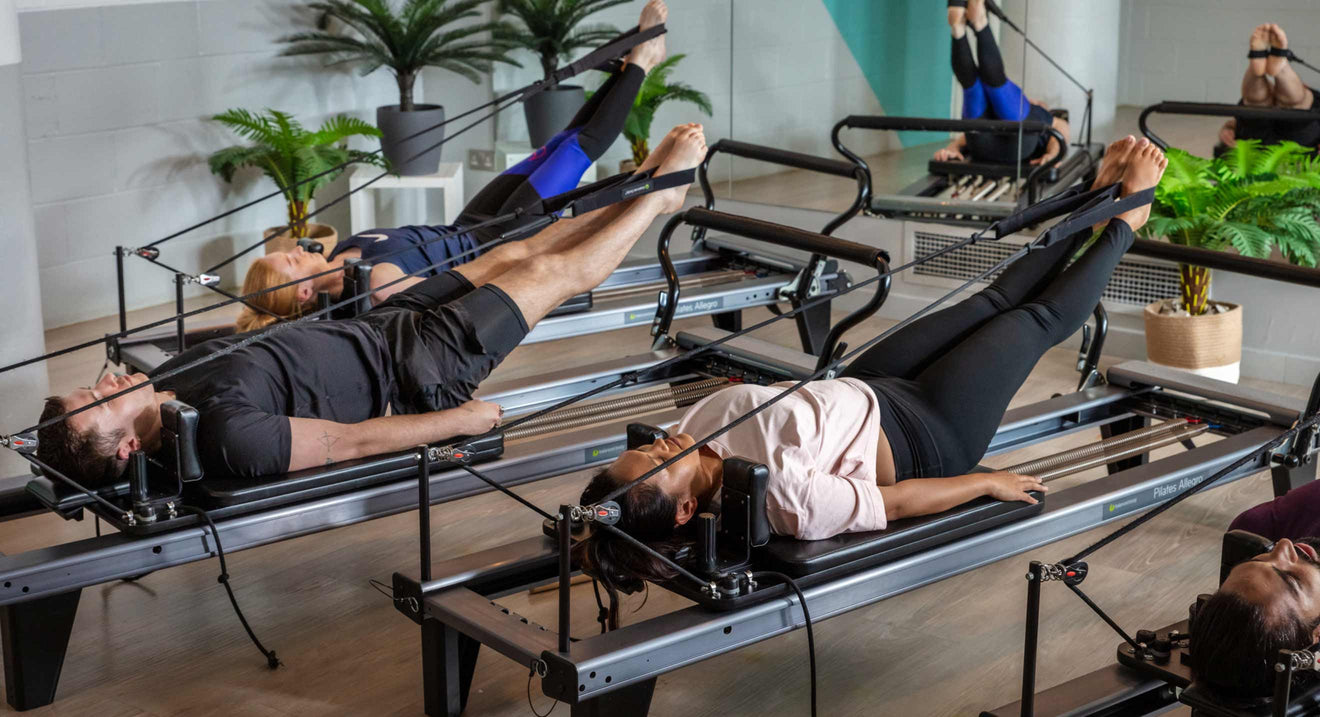 Frame
I'll forever be grateful to Frame for kickstarting my Reformer obsession back in 2014. As a cardio junkie I always assumed 'Pilates' would be too boring for me, but after a series of injuries it was recommended I try Frame's beginner class. And I never looked back.
Frame's beginner classes are a great way to introduce yourself to the Reformer equipment, Pilates breathing and technical positions. Once you're ready to move on, try one of the standard classes at any of Frame's 4 London locations.
If you're more experienced and looking to really take it up a notch, they also offer Dynamic and Advanced classes for a real core burner. The instructors will push you here, but still modifications throughout the more challenging classes.
Each instructor has their own playlist and method of teaching, so find the one you click with most and you'll be a seasoned Pilates pro before you know it.
BEST FOR: First timers and those looking for a feel-good workout
ON CLASSPASS? Yes
DROP IN PRICE: £22
AMENITIES: Towels, showers, lockers, hair dryers, straighteners, cafe
LOCATIONS: Shoreditch, Kings Cross, Hammersmith, Victoria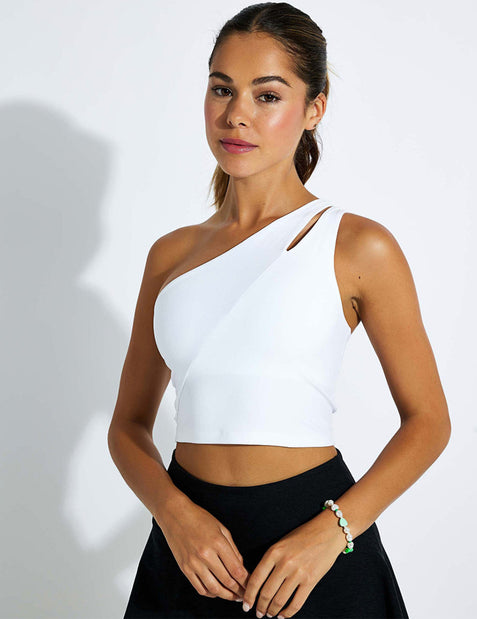 Top:
Psycle
You might know Psycle for classes such as spin, HIIT, barre and yoga. Indeed Psycle's reputation for the best classes and instructors precedes it.
So when I heard Psycle was adding 'Reform X' (dubbed 'reformer, but not as you know it') to its repertoire, I had to try it.
Psycle's Reform X class is a high intensity, full-body workout that combines elements of Pilates, yoga and functional training. The dynamic movements and powerful bodyweight exercises will challenge your muscles and elevate your heart rate within minutes of starting.
Fortunately when the going gets tough, the great playlist and instructors will help get you through. Psycle's Reform X instructors are incredibly motivating and conscientious, with a real focus on form and alignment (lovers of Karve studio, Frame and the Lagree method may recognise some familiar faces here).
With the Reform X method, you'll quickly see improvements in your strength, flexibility and balance, as well as your overall fitness level. So whether you're an athlete or a beginner, this class is an incredible way to push yourself and see the results.
Each of Psycle's 4 studio locations (including Oxford Circus, where you'll find Reform X) is also home to The Sports Edit's pop up shops, so you can see and buy our kit drops first. What better way to reward your hard efforts after class!
BEST FOR: Those wanting to be challenged by expert instructors
ON CLASSPASS? Yes
DROP IN PRICE: £25 (3 for £45 intro offer)
AMENITIES: Showers, towels, smoothie bar
LOCATIONS: Oxford Circus