Fancy working up a sweat, improving your stamina and stretching your flexibility? Then grab a yoga towel, pull on your yoga gear and head to a hot yoga studio for a seriously sweaty workout.
With hot yoga and Bikram yoga experiencing a boom in popularity, it's easy to find a class near you.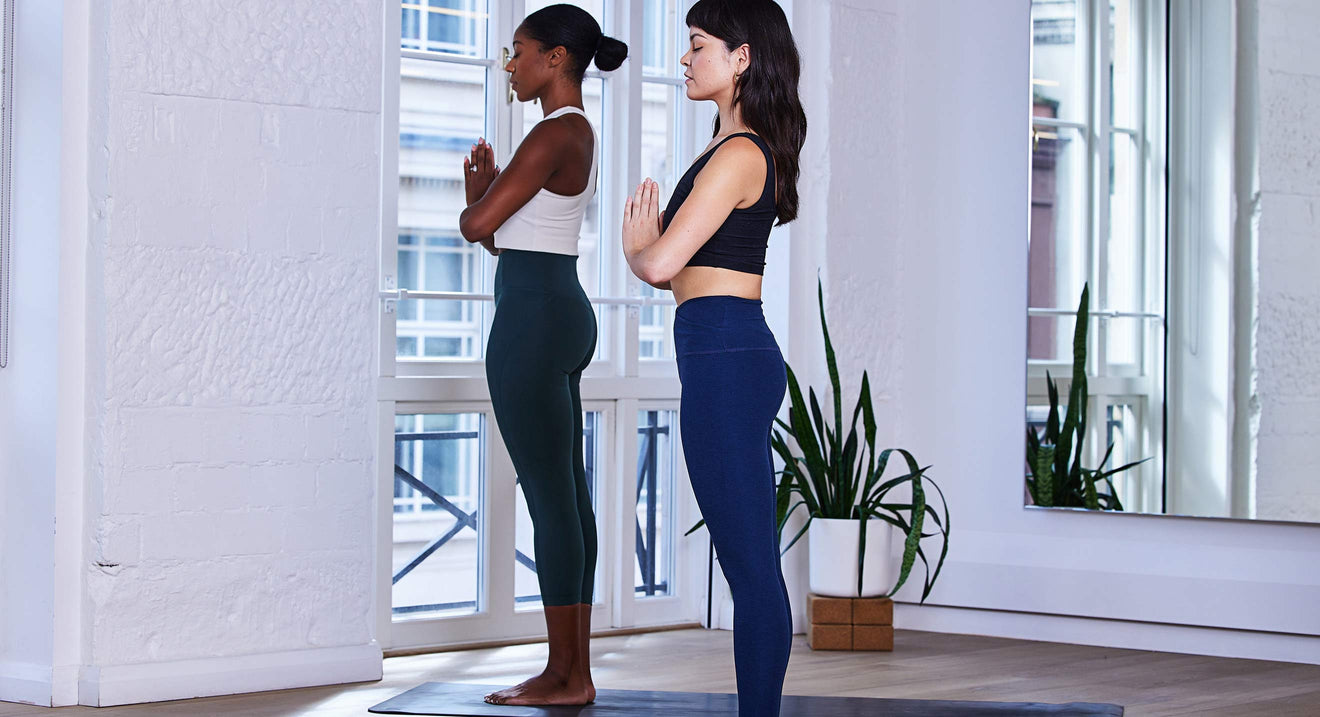 But what's the difference?
Hot yoga refers to any variety of yoga flow or sequence done in a heated room, whereas Bikram is a traditional practice made up of 26 set positions.
Founded by Bikram Choudhury, the practice first became popular in the 1970s and now it's loved by yogis and non-yogis alike. Promising a demanding 90-minute workout in a studio heated to 35-40 degrees, Bikram is guaranteed to get the blood pumping.
Do you have the right gear? Check out our current collection of yoga clothing >
But while they differ slightly in practice, both Bikram and hot yoga have similar perks. Thanks to the added heat, you can torch more calories than a normal yoga class and reach greater levels of flexibility.
Not only that, but research shows upping the heat during a workout can boost circulation, leaving your skin glowing.
So if you've ever been tempted to turn up the temperature, here's some of the best studios London has to offer.
Explore our selection of hot yoga must-haves Yoga Towels and Yoga Mats>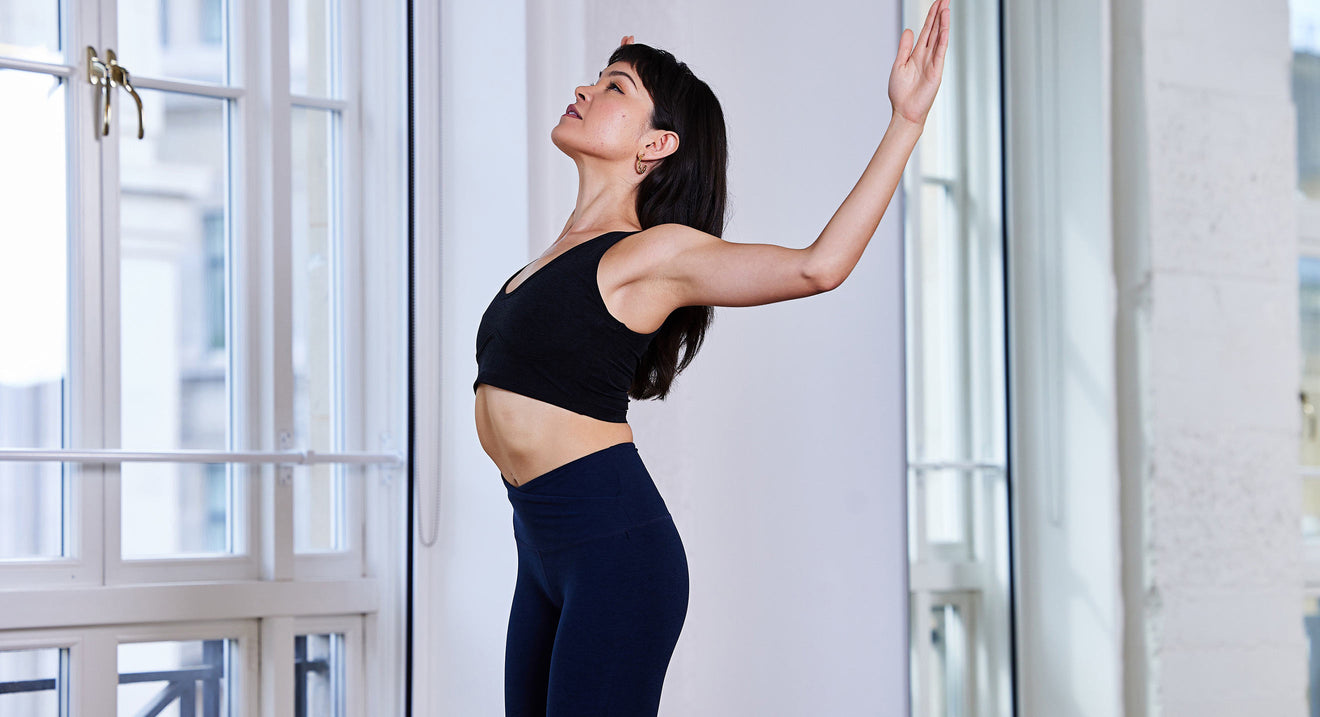 1. Fierce Grace
One of the best known studios for bringing the heat is Fierce Grace. With six studios spread all over London, Fierce Grace credits itself with leading the hot yoga revolution in the capital.
Founded by Michele Pernetta, one of Bikram Choudhury's students, she dreams of making yoga accessible to everyone - no matter their age or ability.
Fierce Grace offers eight different classes to suit every type of yogi, whether you're just starting out or you're advanced on the mat. And they even have a class designed specifically for the injured, stiff or unfit.
The 90-minute Fierce Grace and Classic classes focus on practicing core poses, with plenty of hip opening stretches, ab exercises and upper body strengtheners.
The fast-paced 60-minute Wild class focuses on speed and improving your cardio by combing yoga with Barre, HIIT and resistance stretching.
And if you're battling injury, the S.O.B (Stiff, Old, Broken) class is a great option, offering a sequence of rehabilitative exercises to get you moving again.
But if you're more advanced, you might be ready to take on their Fierce class - also known as 'The Beast' - to take your flexibility and strength to new heights.
Fierce Grace has locations in Primrose Hill, Brixton, Finchley, Kentish Town, Old Street and Queen's Park.
Endure the heat in our wide range of yoga shorts: Women's Yoga Shorts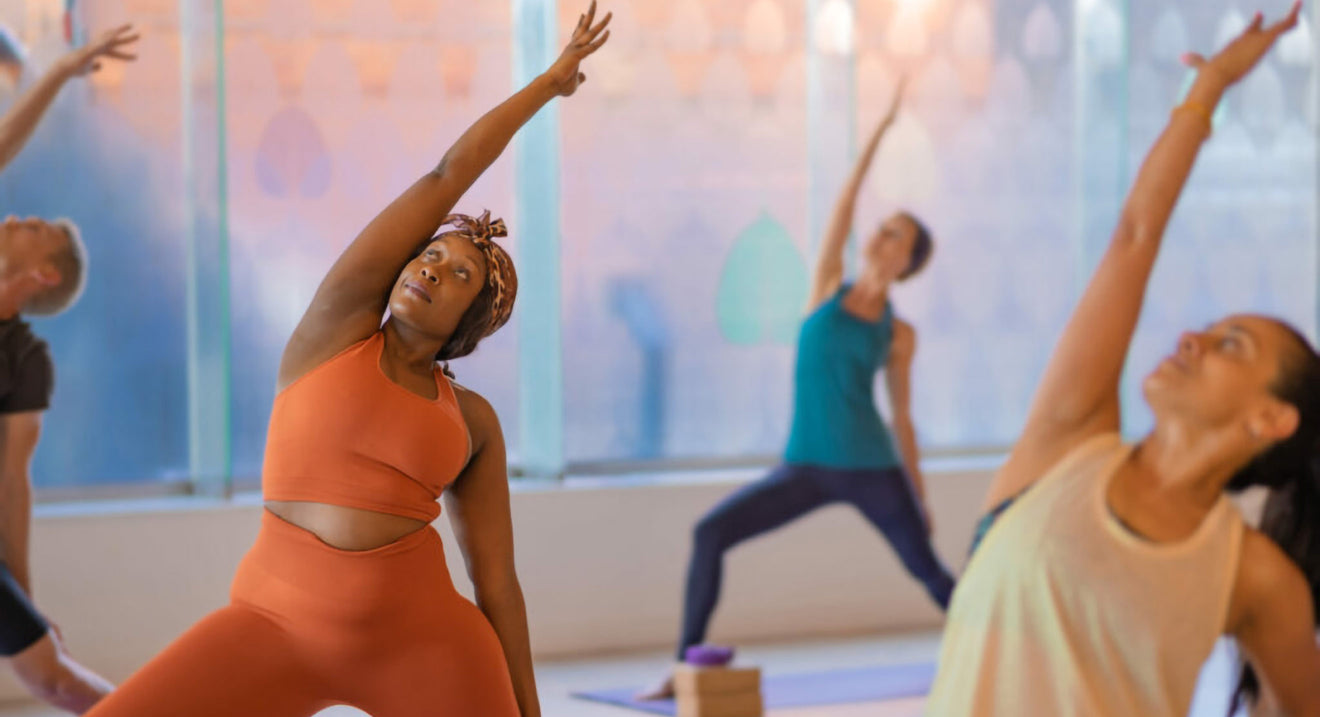 2. Triyoga
Another hugely popular name among London's yoga offerings is Triyoga, based in six locations across the capital.
Their classes promise to leave you feeling refreshed with a healthy glow thanks to their heating technology. The studios are equipped with infrared waves to heat your body, rather than the air, to make the temperature less intense than other hot yoga classes.
Across five of the six locations, they've got over 60 hot yoga classes on offer a week, meaning you'll never be far from a warming workout.
Triyoga has hot yoga classes on offer in Camden, Chelsea, Ealing, Shoreditch and Soho.
3. Lumi Power Yoga
This Hammersmith studio offers a handful of different hot yoga classes to suit whatever type of flow you're looking for.
The 60-minute hot Lumi Power Yoga Basics class is particularly good for beginners. Practiced in a room heated to 32-35C., the flowing class focuses on the foundations of good alignment, powerful strength and a calm mind.
Their classic hot class - Lumi Power Yoga - focuses on building tone and stamina, while the hot Power Vinyasa Yoga is slightly more dynamic.
But if the heat is a little too intense for you, Lumi Power Yoga also offers a Slow Flow class in a studio warmed up by the previous hot class.
This restorative practice promises to bring calm to your day, with a mindful flow and longer stretches.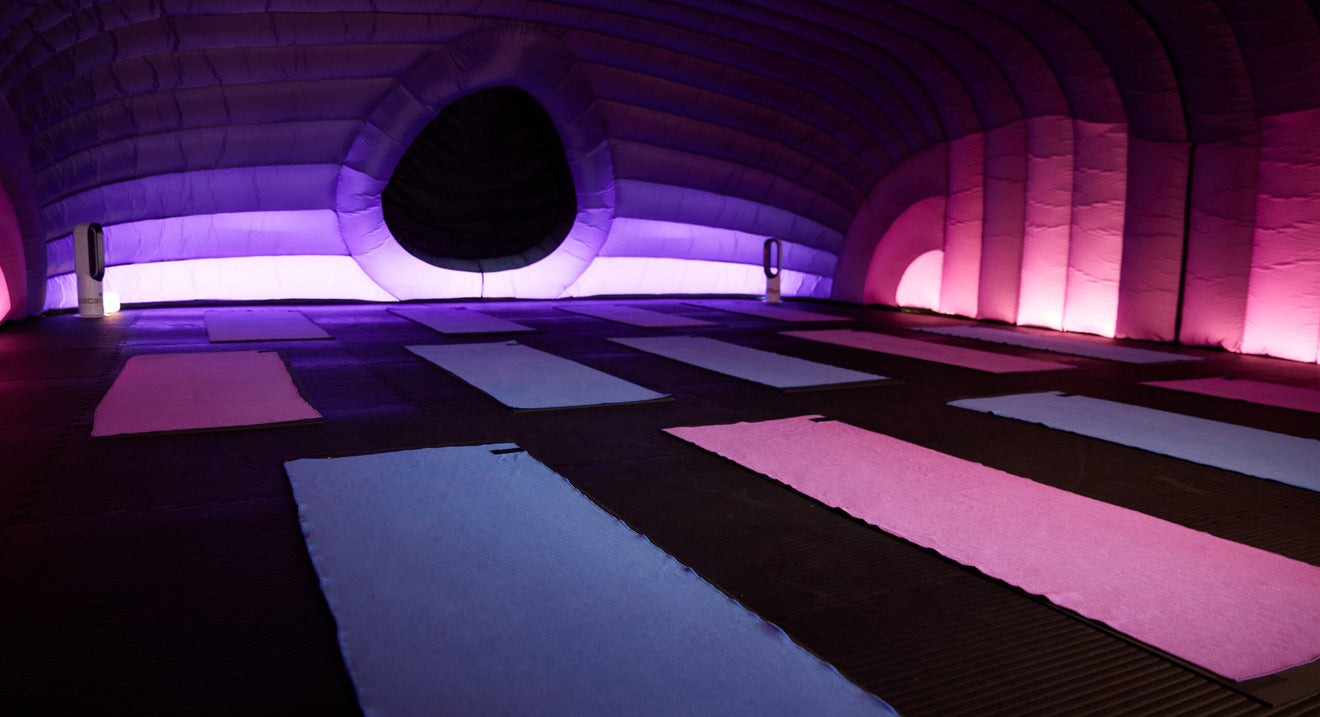 4. Hotpod Yoga
Popping up in various locations all over London, Hotpod Yoga is unlike any other class in the capital.
Instead of stepping into a studio, you'll climb into an inflatable, cocoon-like pod heated to 37 degrees. While that may not sound relaxing at first, Hotpod Yoga promises to transport you to a totally immersive, zenned-out place for your practice.
Accommodating up to 20 people per class, the pods use dim purple lighting, relaxing music and aromatherapy scents to create a calming atmosphere.
The classes, which are rooted in traditional vinyasa yoga, offer a mix of dynamic and static postures to gently increase flexibility and focus your mind.
Currently, Hotpod Yoga has four locations in Hackney, Notting Hill, Brixton and South Wimbledon.
Curious about Hotpod Yoga? So were we, check out our Hotpod Yoga review.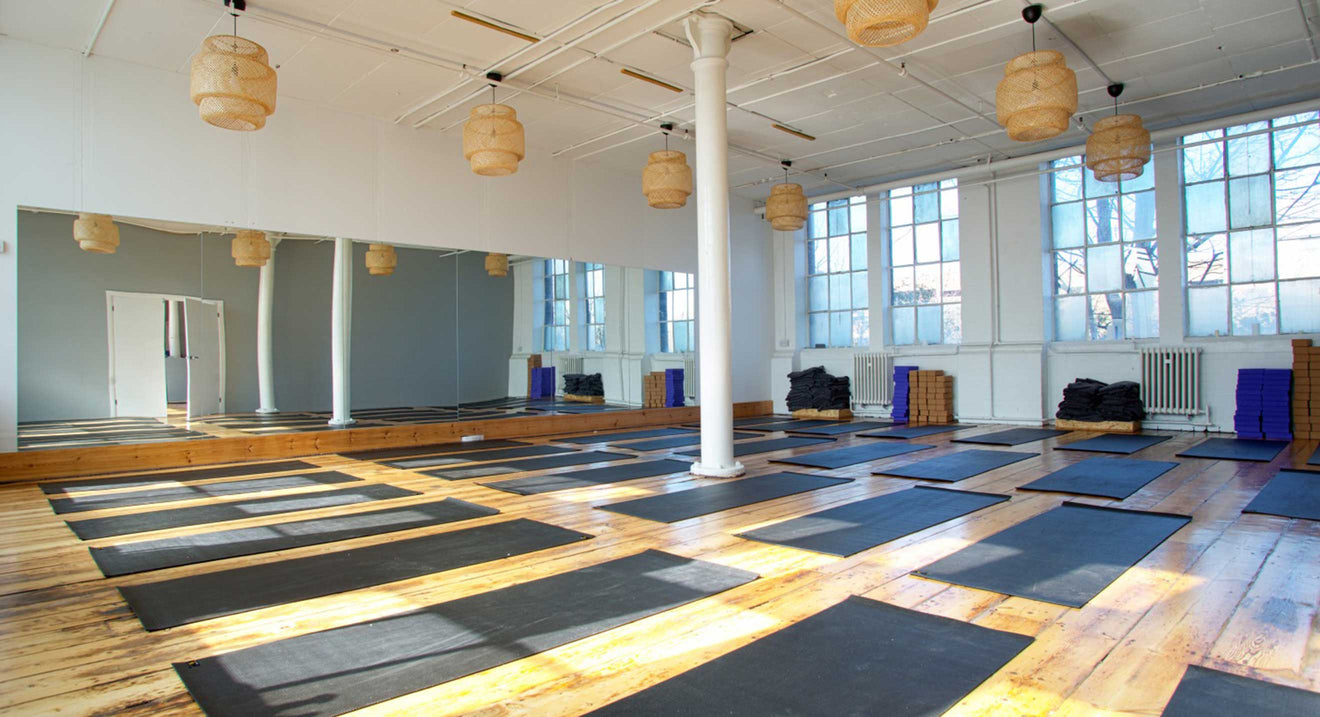 5. Yogarise (former Yotopia)
Based in Covent Garden, Yogarise offers seven hot yoga sessions in a variety of different styles.
From Hot Rocket, which is powerful and fast-paced, to Hot Flow, a slower, dance-like sequence, there's certainly something for everyone.
Hot Forrest targets your abs and works to build a strong core, while Hot Yin offers a relaxing retreat from daily life.
All of the hot classes at Yogarise are taught rooms heated at 37 degrees.
6. Yogahaven
With three locations in north, south and west London, - as well as elsewhere in the UK - Yogahaven is becoming a big player on the yoga map.
They offer everything from fast-flowing rocket yoga to mindful flow and pregnancy yoga, but their hot classes are particularly unique.
That's because Yogahaven boasts its own style of hot yoga called 'Leela' - meaning play in the ancient Indian language Sanskrit.
Focusing on a fun and liberating practice, Yogahaven is all about finding enjoyment in every class you do.
They have studios in Clapham, Islington and Richmond.
7. Bikram Yoga London
As far as traditional Bikram studios go, this well-established studio is up there with the best of them.
Based across two locations in Canary Wharf and London Bridge, Bikram Yoga London has a packed schedule on offer.
Their classes centre around the full 90-minute Bikram method, but they also offer different styles and lengths if you're short on time or fancy trying something new.
As well as a shorter Bikram practice and a candlelit class, they teach hot sessions in power pilates, vinyasa flow, and Jivamukti - a flowing, spiritual sequence with chanting and meditation.
For their Bikram sessions, the rooms are heated to 40C. but their more dynamic and fast-flowing classes, like Hot Power Flow, are set a few degrees cooler.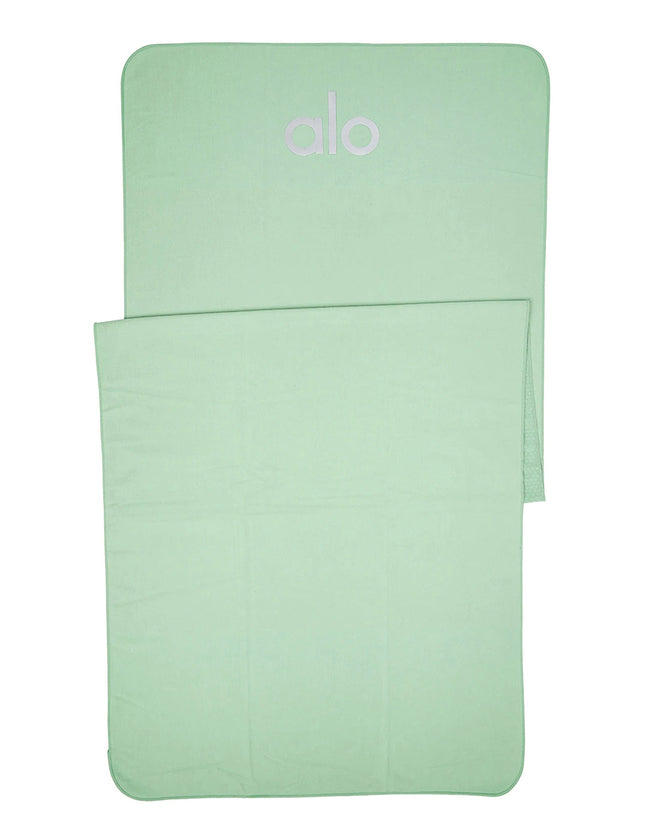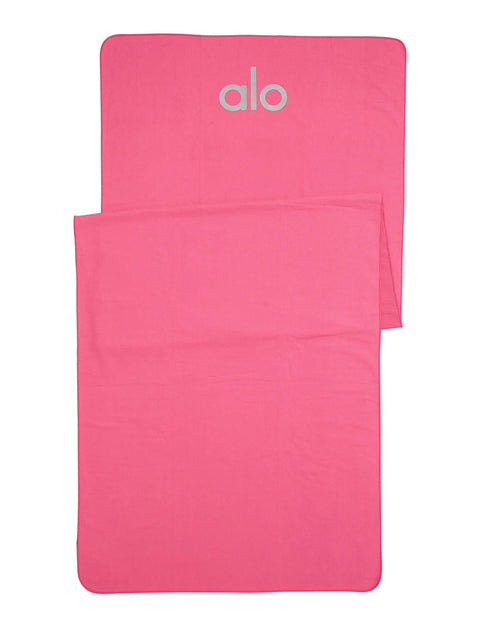 Towel 1: Towel 2: