Over the last seven years, we at The Sports Edit have learned a lot about what our customers want from their activewear. From fabrics to fit, and everything in between, we've pooled our insight and expert knowledge within the active lifestyle market to create a bespoke brand informed by direct feedback from our customers and community.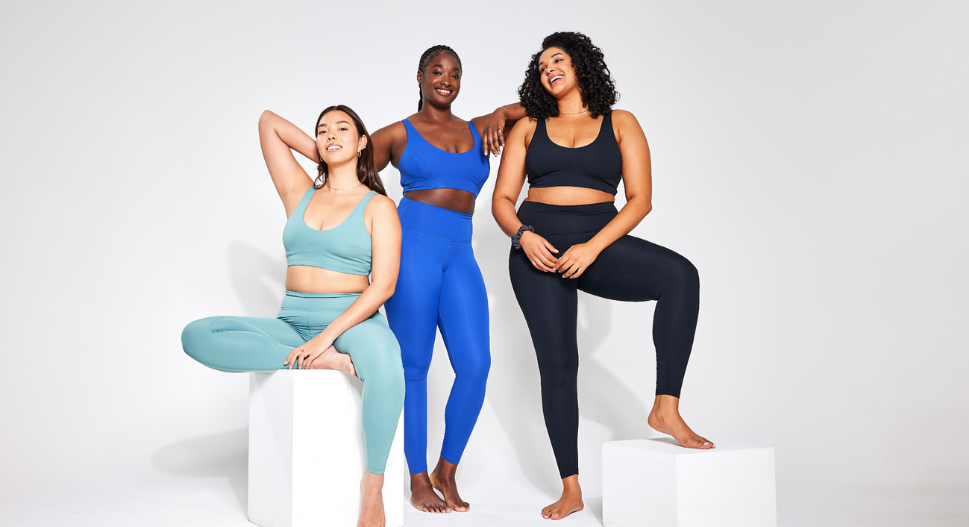 Developing our own brand is a real opportunity for us to harness that knowledge and create something special. But most importantly, it allows us to work directly with the audience that matters most – our TSE community. It's a brand truly made by you, for you – because you know what you really need out of your activewear. We're thrilled to introduce the new, community-led activewear brand, YMO (an acronym for 'You. Me. Ours').
WHAT IS YMO ALL ABOUT?
The brand focuses on the fit, form, fabric and functionality that customers actually want. Drawing upon The Sports Edit's expansive knowledge across the market and listening to acute data-led feedback from our community, including diverse focus groups of nearly 500 people, the collection caters for key movement disciplines; yoga/pilates, HIIT, strength & run through an active lifestyle.
Utilising trend-led insight and focusing on all aspects of the design process over a substantial timeframe, the timeless capsule is made up of 11 styles and six colourways; jade, mazarine blue, pale pink, navy, black and fig. The high quality yet accessible items have been constructed to support and give confidence to the customer through movement of their choice. So you can move fearlessly, squat confidently, and chase down your fitness goals whatever they may be.
The range includes versatile full length seamless leggings and a flattering square neck sports bra that establishes consistency in sizing from the brand across clothing charts; initially size 6-16. The collection is made from either organic materials or 75% of recycled materials including Repreve and ECONYL.
YMO actively encourages their community to give feedback on all aspects of the brand across the YMO social channels to help shape the progress of future collections.
WHAT DID OUR COMMUNITY ASK FOR?
These statistics are based on a survey of nearly 500 people in the UK.
1. Key Activewear Functionality Requirements:
88% = comfort

54% = sweat wicking

28% = pockets storage
2. Activewear Leggings Requirements:
49% = full length

45% = 7/8 length

69% = high-waisted

67% = squat-proof

27% = not too many seam details
3. Branding & Colourway Feedback
72% = subtle branding such as a small logo

40% = skewed towards staple, dark colourway

20% = mix colour between dark & bright
A WORD FROM THE SPORTS EDIT FOUNDER - Nick Paulson-Ellis
"With so many brands and products at The Sports Edit, we're fortunate to have a lot of experience and data on what women want in their activewear. YMO distils the leanings of what is missing in the market.
We've listened to our community, prioritised flattering fits for different body shapes, put sustainable materials front and centre, and we represent the product through imagery and ambassadors that support and inspire, not body shame".
THE TAKEAWAY!
YMO is a passion project by all of us at TSE. Some of us run. Some hike. Some lift. Some flow. YMO is activewear for everybody, designed by the people who actually wear it. Because no one knows your life in motion better than you. Feeling supported is about more than a good sports bra. That's why YMO isn't just clothing, it's a community. Explore the collection here.