Indoor cycling and spin classes have been around for decades, but this workout is re-capturing the sights of the fitness world thanks to an all-new online format.

That's right. You don't even have to leave your house for spin class now. All you need to do is get online and watch your favourite YouTube spin class from the comfort of your living room. Perfect for those rainy days.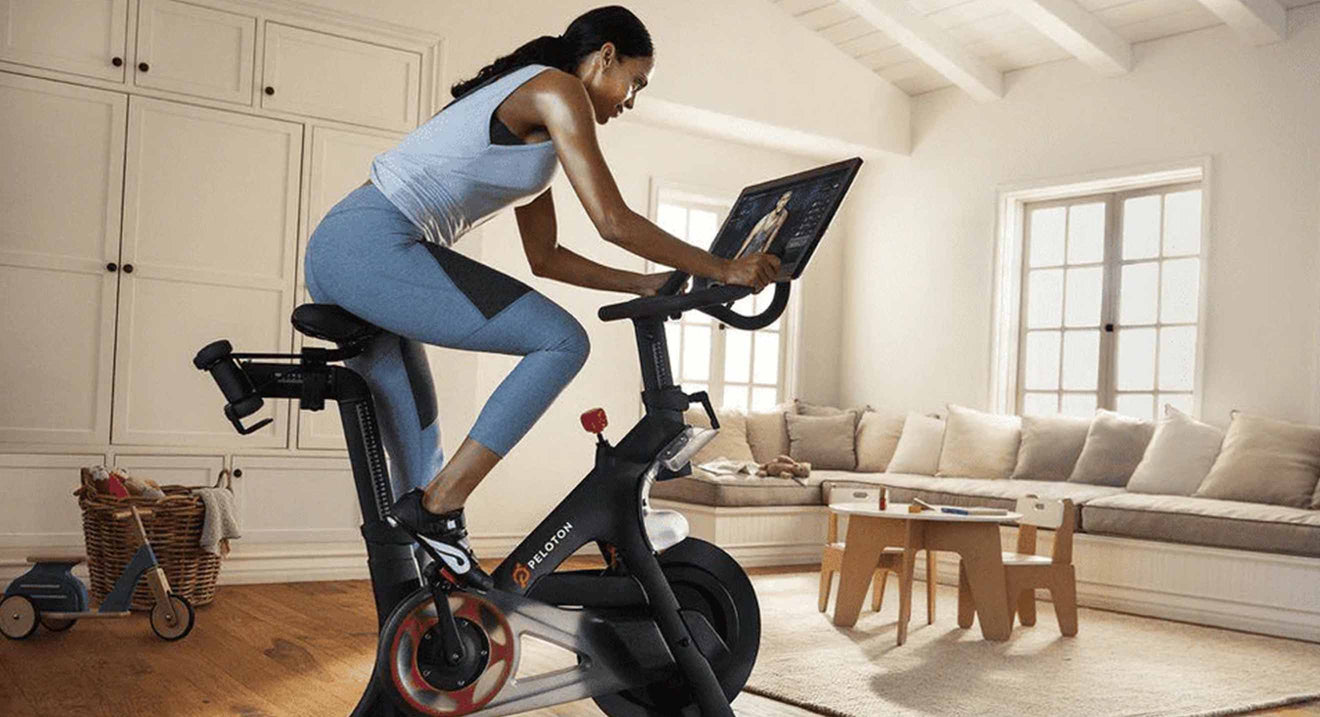 Honestly, don't knock it until you've tried it. There's something extra fun about getting active at home with your own private class. You pick and choose content from top instructors worldwide to get sweaty and feel good, in the comfort and convenience of your own home.
Ready to add to your WFH routine or to get your sweat on at home? We've gotcha. Here are the best online spin classes and all the handy info you need to get started. Let's dive in.
Benefits of Indoor Cycling
Indoor cycling and taking a spin class at home benefit your health more than you may expect. Yup, this workout is more than a fun trend. There are numerous benefits for your mental and physical health.

Here are the best science-backed advantages of a lil' spin:
Better cardio fitness
Healthier blood pressure
Weight loss, but no muscle mass loss
Improved muscle endurance
Increased production of serotonin and dopamine
Assists with stress and anxiety release
And finally, the benefit you can't ignore is that you can go spinning at home in any weather. There's no need to plan around the grey weather with this easy-breezy workout.
The Best Online Spin Classes You Can Take At Home
Get the lowdown on the best online spin classes now. Scroll down to find your next fave.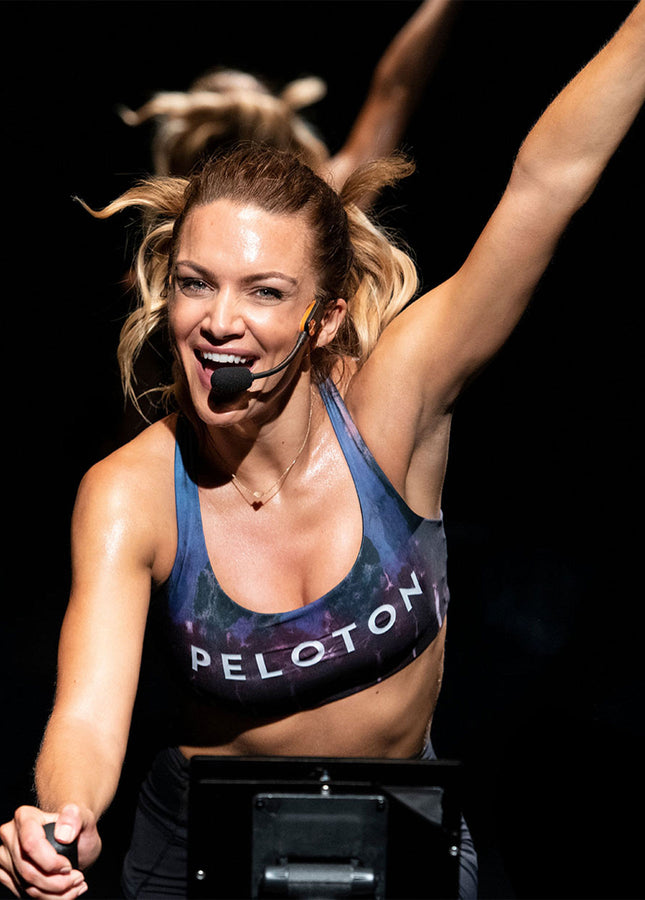 1. Peloton
Peloton is the most-known brand in the world of spinning. This New York-based company works with world-class instructors, provides on-demand classes, and has interactive leaderboards to cater to competitive users.

You need a Peloton app membership (£12.99/month) to make the most of these pros, and whilst you can play the content on any smart device, the best experience is if you also invest in a Peloton bike. Many consider this investment worth it, but it's not the cheapest online spin class on the market.
Why we love Peloton:
A great variety of instructors to suit your mood
App and bike are easy to set up
On-demand classes (not just cycling classes, but strength, yoga, bootcamp, meditation, stretching, running, rowing classes are included too!)
Competitive leaderboards
2. Digme at Home
For endless class options, a lower subscription cost, and an easy-to-use interface, Digme At Home is the spin class offering for you.

Like many other spin classes, they encourage you to buy or rent a Digme bike (available from £69/month) for the best experience, but you can also just sign up for the Digme at Home subscription and use your own bike for only £8/month. Which is a good option if you're trying out spin for the first time.
Why we love Digme at Home
Affordable £8 per month class membership (free if you purchase or rent a Digme bike)
You can book a live workout and you can sweat along in real-time with Digme members across the country or you can catch up on demand
Large variety of classes including cycle, HIIT, strength & stretch
Motivational challengers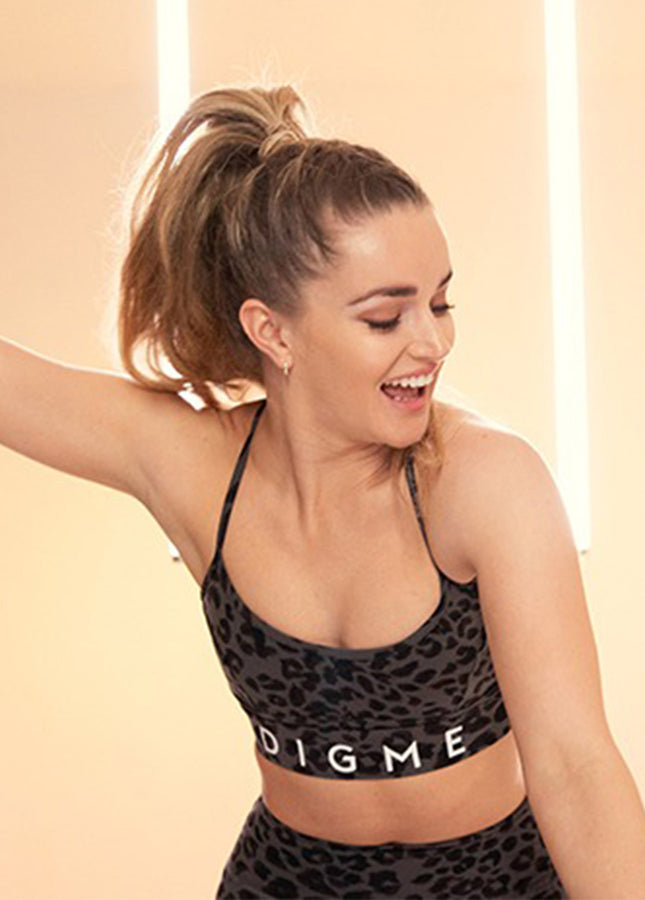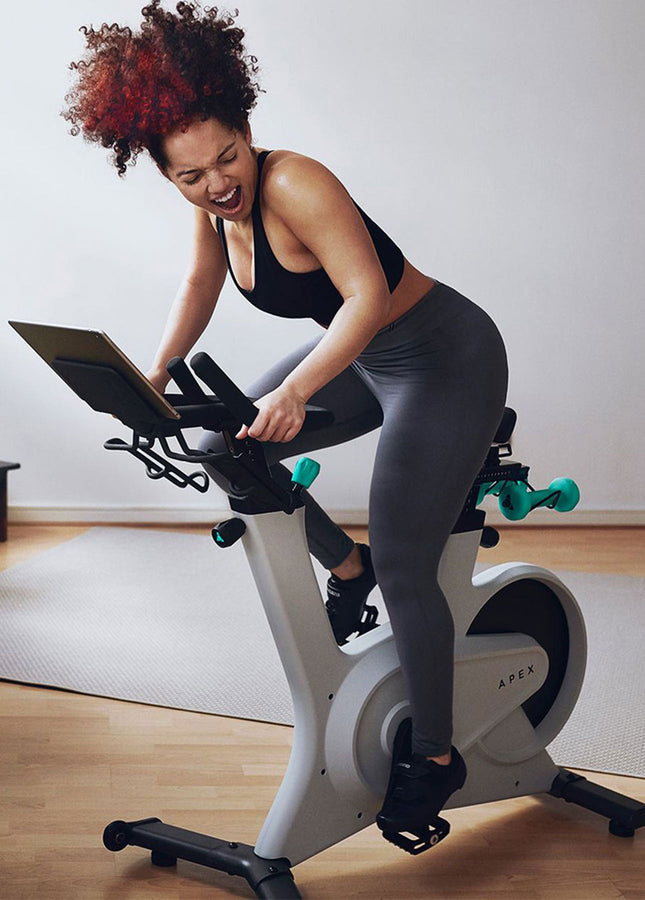 3. Apex Rides
For an online spin class in the UK, Apex should be your pick. This British brand offers live classes broadcast from London, a large back catalogue of classes, and various workouts to keep your activity varied.

Again you can purchase the Apex bike from only £699, but you can also just use any spin bike and subscribe to the app, however the monthly membership is a little more expensive than others at £29.99 per month, and if you do purchase the bike - remember this price doesn't include a screen of weights!
Why we love Apex Rides spin classes
On-demand classes and live classes
UK-based
Variety of workouts
Lighter flywheel than other bikes
Budget friendly version vs Peloton
4. Psycle at Home
Born out of lockdown and continuing to thrive, Psycle at Home is a London based fitness and yoga studio bringing you content direct to your screen . This on-demand app has spin classes for all needs and a large library of videos to keep users entertained.

Psycle At Home doesn't require you to buy a specific bike. Perfect if you already own one or don't want to splurge on a branded pick. You will have to purchase a monthly subscription of £29.99 to access the content, but don't worry — there's a 30-day free trial.
Why we love Psycle at Home
Lots of on-demand classes
Short (20-minute) and long (60-minute) options
30-day free trial for the app
No need to buy a specific bike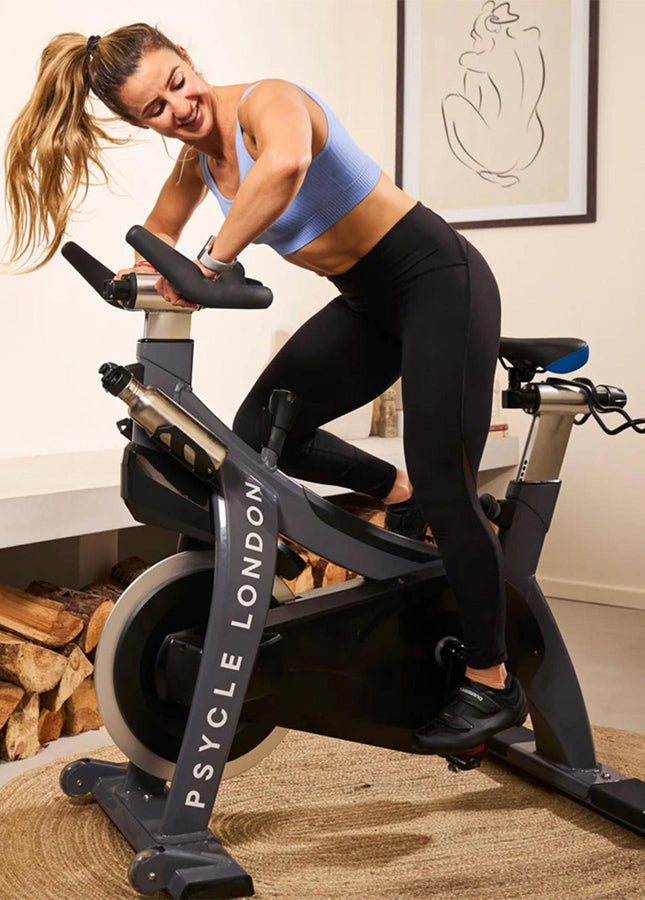 5. Studio SWEAT OnDemand
Spin bike classes online are an excellent way to get active, but if you want a whole range of workouts at home, consider Studio SWEAT OnDemand.
This online workout platform provides boot camp classes, HIIT, spin, yoga, sculpting sessions, and lots of other options to help you stay fit without fuss. Plus, you can access a 7-Day free trial before paying £15 per month for your unlimited access.
No branded bike is needed to access this spin content.
Benefits
Workouts for all needs
App available for iOS and Android
7-day free trial
Nutrition tips available
6. Les Mills On Demand
If you want to access a virtual spin class on demand, we recommend Les Mills On Demand for your home workouts.
Les Mills on Demand has thousands of online classes to explore, a free trial, and access to branded cycle workouts (such as THE TRIP or RPM). What more could you want?
Also, this membership is cheaper than others, at £12.95 per month.
Benefits
Affordable membership
Branded cycle workouts
Over a thousand online classes
HIIT and sprint classes
Live classes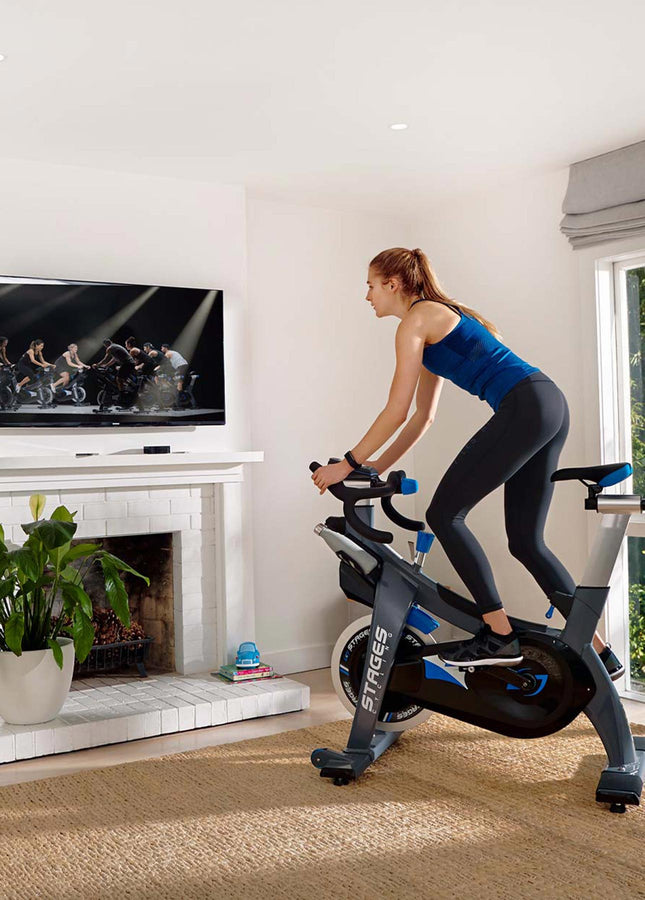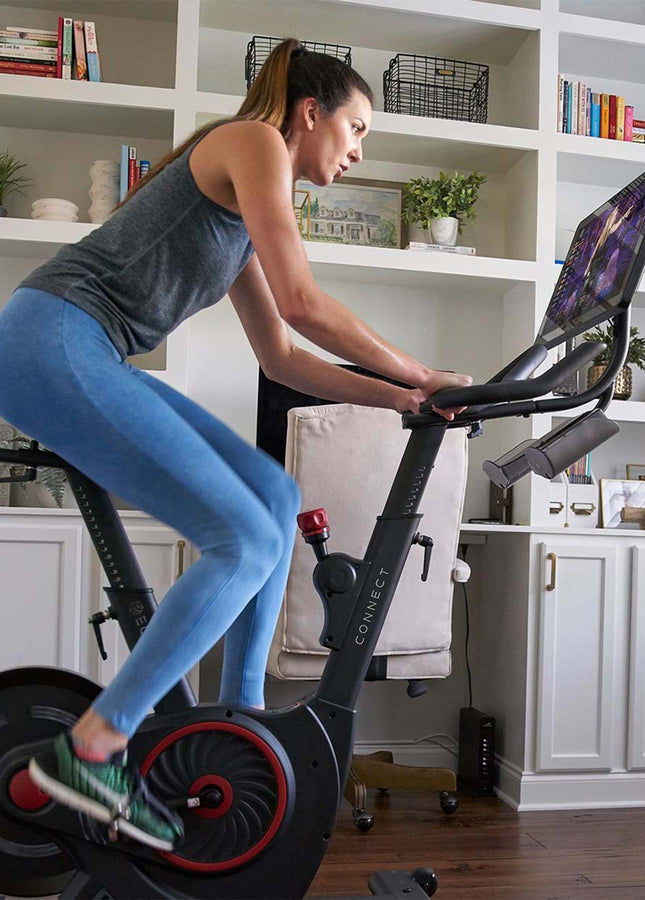 7. Echelon
Cycle with other home cycling enthusiasts with the Echelon classes. Designed for spinning at home, Echelon has a wide range of workouts for all cycling proficiencies. This includes mini 5-minute classes and long 45-minute sessions.

However, you'll need to buy a connected bike to join this community. The prices of these range from £799 to £1,599. Annnd there's a membership fee of £39.99 per month.
Why we love Echelon
Lots of workouts designed for home cycling
Ability to create five profiles on one bike
Workouts for all abilities
8. Gabriella Guevara - The Cadence Club
Looking for a free online spin class? Then look no further - The Cadence Club by Gabrielle Guevara is completely free on YouTube. You'll find beginner rides, high-intensity workouts, and everything in between within Gabriella's channel.

If you love Gabriella's workouts and want more, you can purchase Gabriella's app for a small fee to unlock 300+ new workouts. But this isn't mandatory and there is lots of free content on her channel
Why we love The Cadence Club
Free online spin class
Workouts for beginners and pros
No need for a branded bike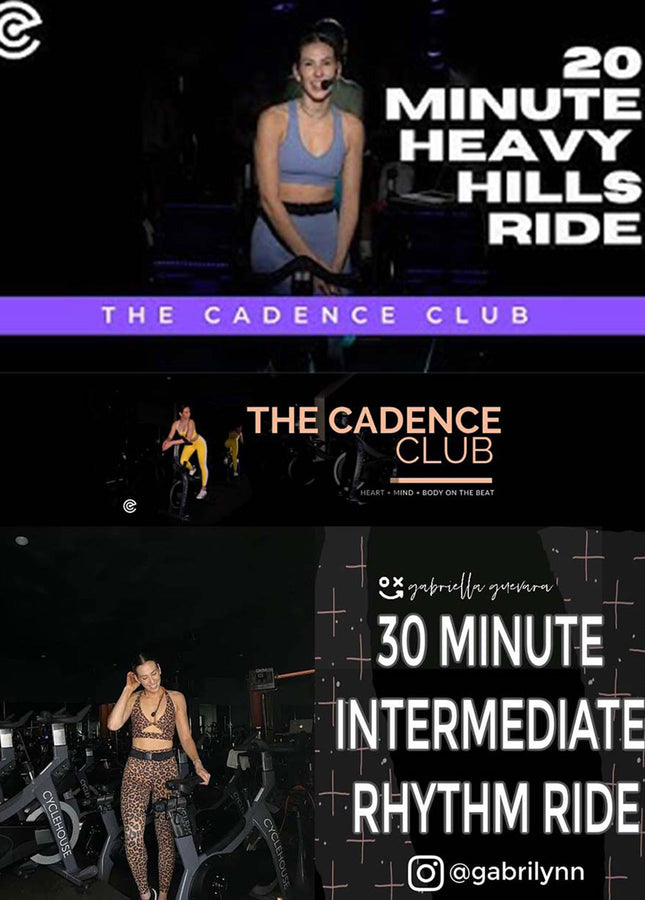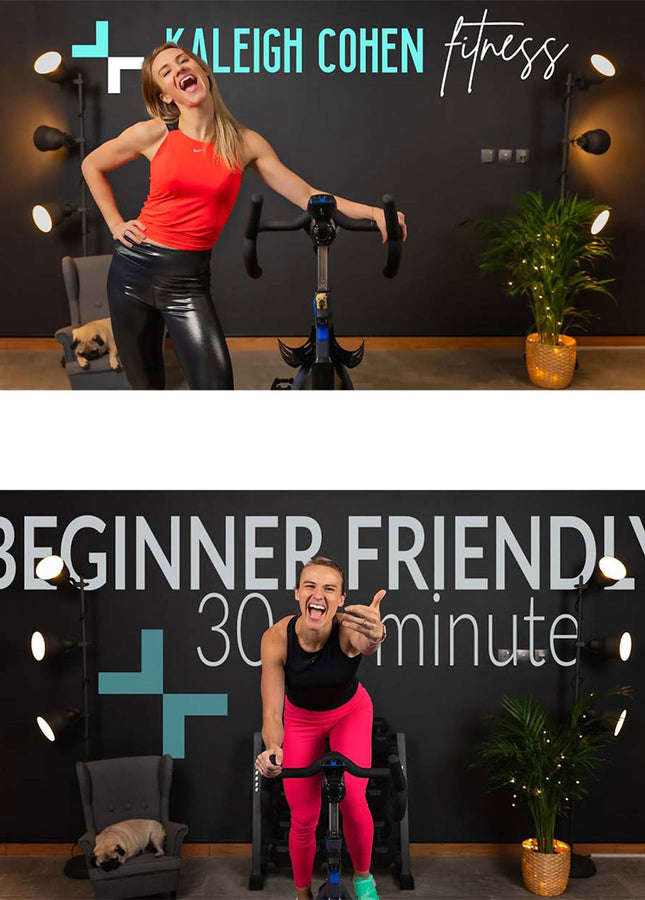 9. Kaleigh Cohen Cycling
Another YouTube cycling guru, Kaleigh Cohen Cycling, is a free online spin class you should explore.
Kaleigh's channel is packed with diverse spin sessions, including short 20-minute videos, strength-training videos, and even brief five-minute rides. This is perfect for anyone looking for a beginner spin class online.
Benefits
Lots of free workouts
No need to buy a branded bike
Options for all levels
Classes from a certified instructor and NASM-certified personal trainer
What to Wear to a Spin Class
Whether sweating it out at home or heading to the studio, ensure you're dressed for spin class success.

Always aim to be comfortable and confident. This way, you can make the most out of your workouts. Popular spin class outfits include breathable and quick-drying clothes, which keep sweat away from your body and reduce your temperature.

Spin attendees also opt for flexible fabrics, such as those with four-way stretch. This material provides ease of movement, ideal for those intense spin sessions.

So, make sure you have extra stretchy sports leggings, a quick-drying tee, and a supportive sports bra.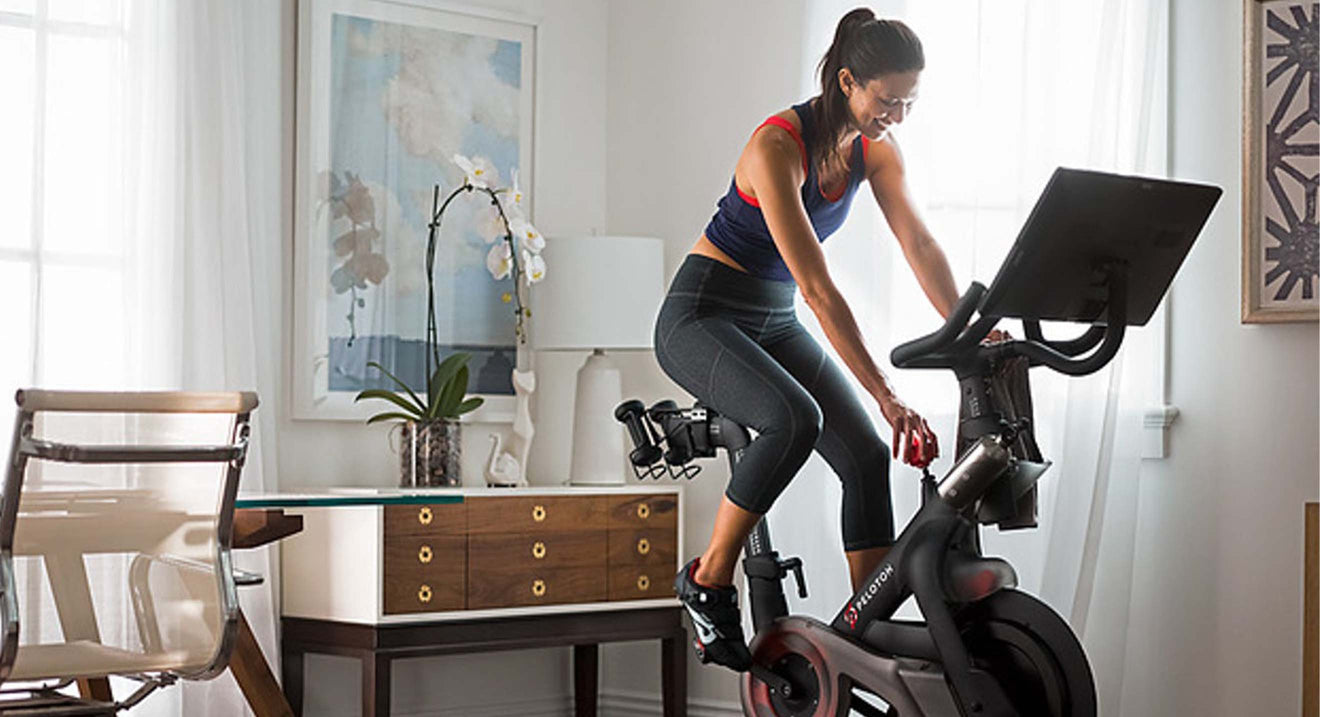 Is an online spin class at home good for beginners?
Yes, online spin classes are the best way to get started.

This way, you can explore the best online spin classes and different types of cycling without committing to a real-life session. And you can access lots of free content — no need to splurge all at once!
Is spinning a good way to do strength training?
Yes and no. Spin helps to promote muscle growth, but only in your lower body. This is ideal if you're a runner or cyclist, but not so helpful if you want to improve your upper body strength.
Is it worth it to buy a workout program or get it free online?
With so many free online spin class options online, it's tough to know whether paying is worth it. The best way to weigh up the pros and cons is to compare the cost to how much use you'll get out of it.
For example, if you are a keen spin class attendee, you'll likely get your money's worth from a subscription package. However, opting for free content might be better if you're lukewarm about spinning.
Final Thoughts
Spin classes are an eternally popular workout, especially now you can start cycling from home. Hopefully, this guide has inspired you to jump on the bike and start pedalling. Good luck!