Words by Talia Hopkinson
Sorel is the footwear brand that makes shoes that are built to last. Established in 1962, Sorel is consistently the front-runner when it comes to women's boots and once you bag yourself a pair, you'll know that the popularity is well deserved.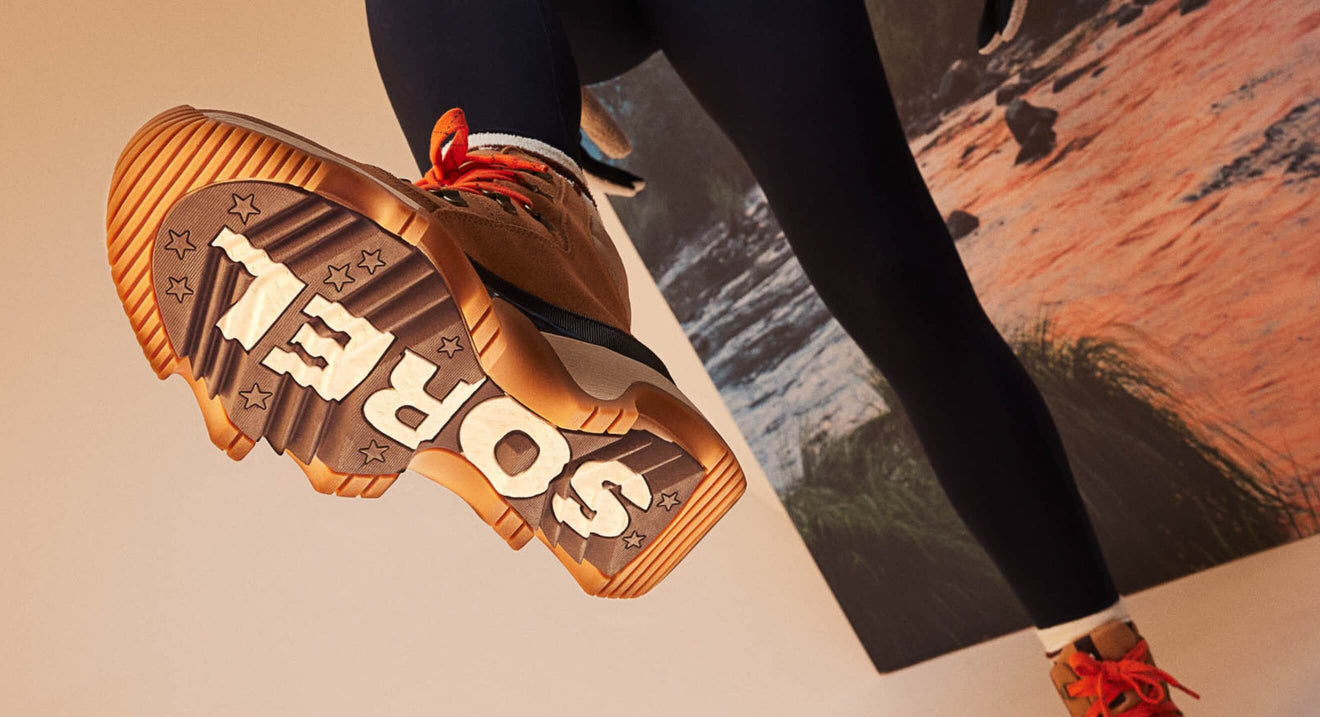 Nowadays, the famous footwear line has broadened its horizons to feature slippers, sneakers, sneaker boots, and even their famous clogs. However, their Sorel boots for women are where they really thrive.

In this insider guide, we're breaking down just what goes into this perfected boot brand, how to pick the right boot for you and the must-have styles that sell out time and time again.
Introducing Sorel Boots
Decades ago, the iconic Sorel boot was born.

The popularity of the Sorel women's winter boots dominated the industry leading to an influx in designs to make sure every woman could have her very own pair.
The boots feature key aspects to make them durable and long lasting. From waterproof leather, moulded footbeds for comfortability, fleece linings and a tough rubber outsole, by purchasing these, you'll be investing in a pair of boots that lasts.
Plus, when they come in a whole range of colours, (fossil greys, tans, blacks and whites) you can match Sorel women's snow boots with every winter outfit.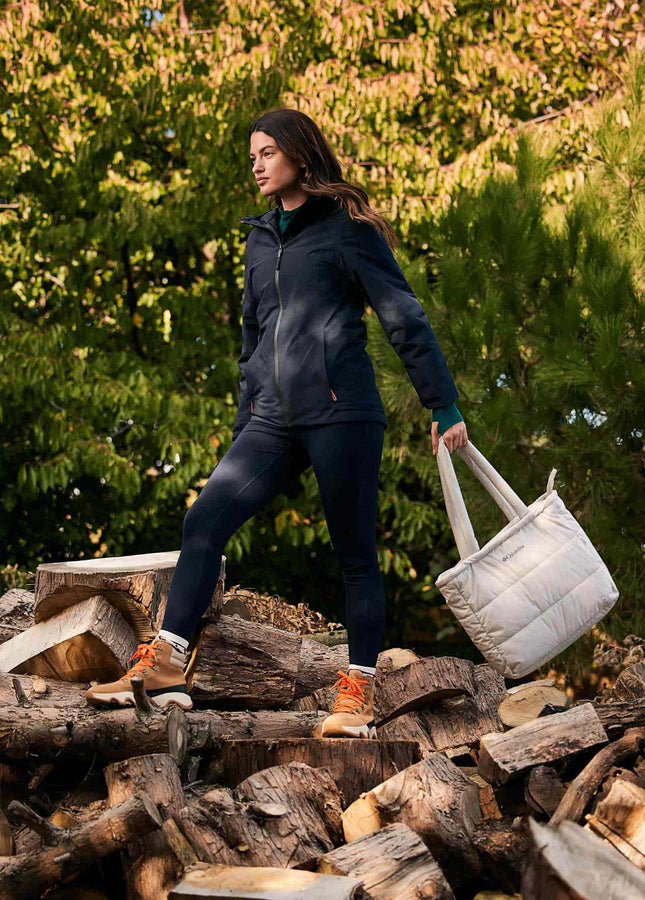 What Makes Sorel Boots Different?
Their slogan "creating powerful footwear for unstoppable individuals" is what sets Sorel apart from other competing footwear brands.

Sorel women's boots work hard to challenge the status quo when it comes to this footwear style. You often find that footwear brands will put fashion first and function second. However, at Sorel, functionality is the top priority. But honestly, these shoes are chic too.
Their shoes feature a unique balance of construction and protection that you just can't find in competing brands. Their footwear is designed to battle the winter weather year in and year out and they always exceed expectations.
How to Pick the Right Boot
Sorel is constantly innovating and creating new boots to accommodate every woman's style preferences.
From waterproof boots, ankle boots, flat boots, leather boots and even the iconic snow boots, you will be spoilt for choice when it comes to design.

Sorel designs their boots based on what type of weather they can handle. This means you will need to determine what the core purpose of this boot is for you. They have light rain, heavy rain, light snow and heavy snow boots.
You will also want to keep in mind the colour that you prefer. Are you the type that loves classic black? Or, do you prefer that effortless tan snow boot colour?
Kinetic Boots
Sorel Kinetic Boots are the epitome of style meets function. With these boots, expect to find your classic sneaker design combined with the elements to make these shoes as functional as possible.

These boots continually sell out and when you get your hands on them, you'll understand the hype.
The Sorel Kinetic Conquest Boot is a seamless blend of both the comfort of a regular trainer and the practicality of a winter boot.

These boots are loved for their 100g insulation and a fleece lining that keep your feet warm during cooler weather. Plus, Sorel uses Livelyfoam to craft their midsoles to make sure these walking boots provide comfort too.
If you're looking for a timeless pair of Sorel Kinetic boots, then there couldn't be a better pair than these.

The shoes feature a waterproof suede upper, their iconic fleece lining and insulation to keep your feet warm no matter what. These shoes match with every outfit and are a versatile choice for light snow, or light rain.
The Sorel shearling boots stand on their own.

Designed with light snow days in mind, these winter boots for women are a must-have.
Getting its name from its shearling lining, you won't need an extra pair of woolly socks (although they can fit inside) as these Sorel Kinetic waterproof boots will become potentially the cosiest boots you will own.

However, don't let the teddy bear look fool you as these walking boots are made for all types of adventures.

They have a sturdy upper and a rubber midsole where you can feel supported with every step you take.
Another style that women can't get enough of is the Sorel Whitney women's winter boots.

Sleek in design and innovative in fit, these shoes are made to conquer light snow days.

The boots feature a moulded rubber sole that despite looking simple has an expert grip. It goes without saying that the Sorel Whitney 2 boots have included a microfibre lining and cushioned footbed so you just know that these shoes are as comfortable as they are durable.
The Sorel Whitney waterproof boots became so popular that they were released in a gorgeous tan colour. If you're like us and struggling to pick your favourite, why not treat yourself to both? The Sorel Whitney 2 boots are one of those styles that you just can't wait for them to come back in stock, so get yourself a pair before they sell out again.
Finally, we have potentially the most gorgeous simplistic Sorel women's snow boots. What can we say? This brand continually impresses.
These boots are a hybrid of the beloved sneaker and Sorel's perfected boot. To put it simply, these boots have it all.

They are waterproof, insulated and have a white fleece lining. They, of course, feature there Livelyfoam soles for long lasting comfort and when they look this good, you really can't fault them.
These winter walking boots are a staple in every woman's wardrobe.
Key Takeaways
One thing for sure is that with a pair of Sorel boots for women, you'll be stepping into the winter season with your best foot forward.

Honestly, if you're looking for a winter boot that can last you for years to come, there really isn't a better brand. Sorel's boots for women are durable, tough, and designed to be a staple in your winter wardrobe.
With Sorel boots, you don't have to compromise on fashion or function and that is what makes this brand superior to the rest. With these shoes, you'll look effortless chic while knowing that this investment was one of the best that you have made this year.