Words by Talia Hopkinson
If you're in the market for a new sports bra then your head may be turned by the Sweaty Betty UK range.
Garnering hundreds of thousands of followers online, Sweaty Betty is a brand you need to get acquainted with. Founded in 1998, this brand is quickly becoming a cult favourite amongst women across the globe.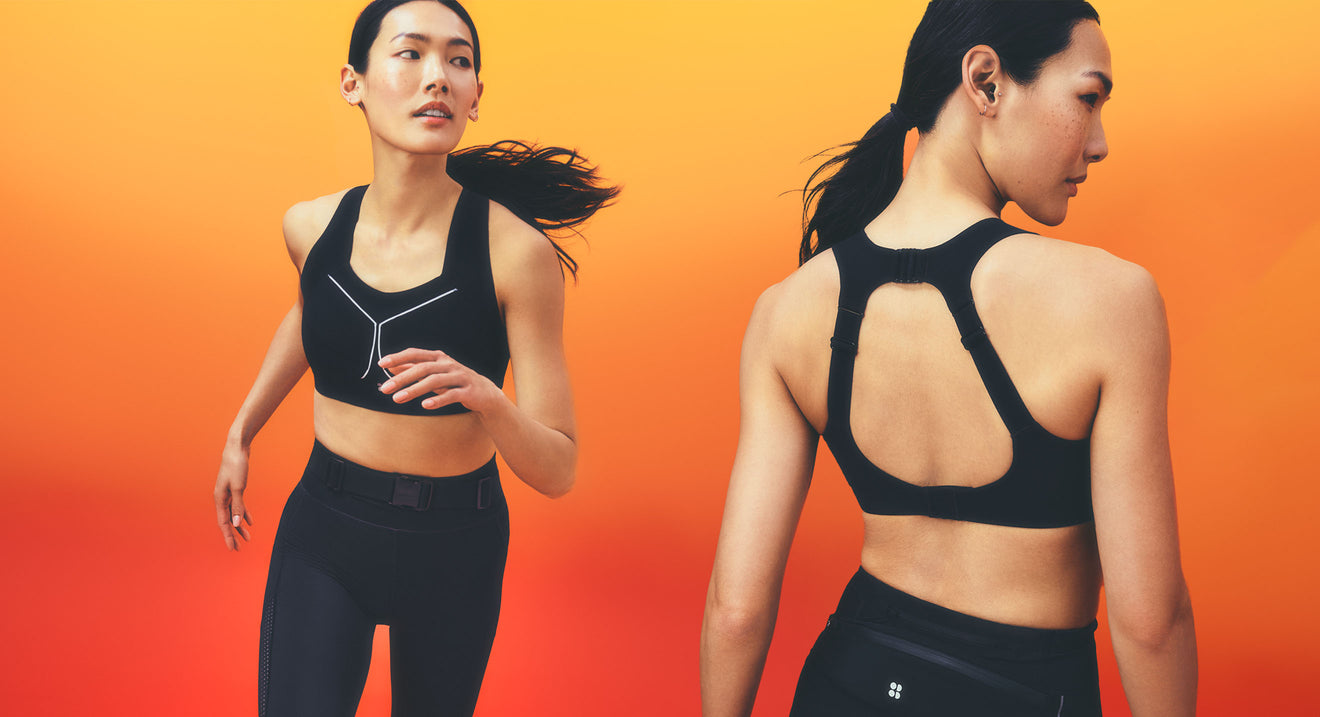 But why has this brand become so popular? Sweaty Betty knows what women want and has designed their clothes with real women's bodies in mind. They have worked hard to build a community of like-minded women who prioritise movement, health and wellness. This message shines through in the quality of their clothes.
Not only that but their Sweaty Betty gymwear is known for its versatility. So, whether you're a powerlifter or an occasional jogger, these sports bras for women are a must try.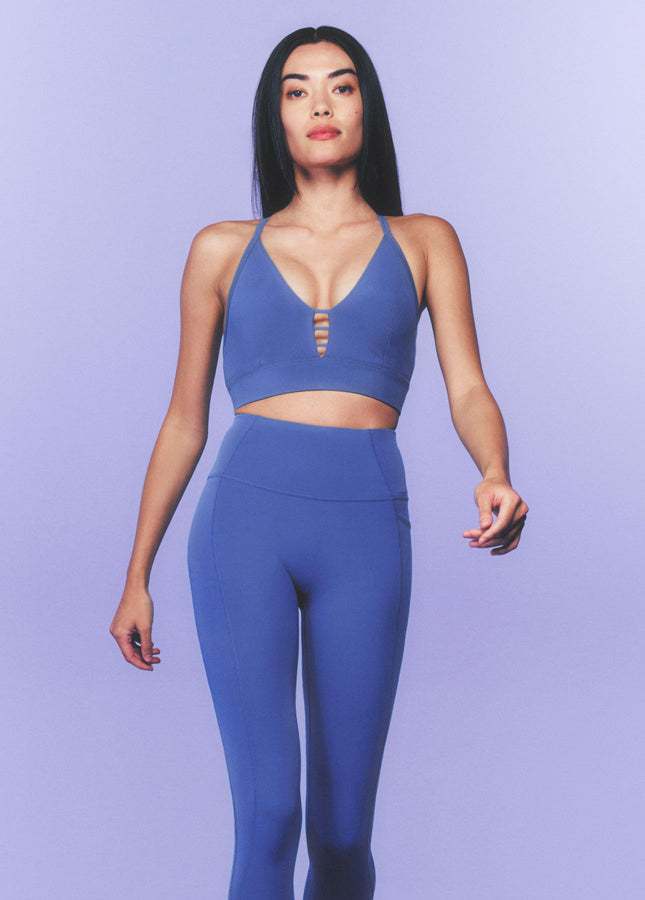 Why We Love Sweaty Betty's Sports Bras
Sweaty Betty's mission is to empower women through fitness and honestly, we are here for it.

This brand has built a community of women striving for more. By being a part of this movement, you are encouraged to push yourself to your full potential both in and out of the gym.
However, there is no point in having a great brand if the clothes don't live up to the hype.

You'll be pleased to discover that each range that Sweaty Betty releases continues to exceed expectations and their sports bras are one of their top-tier products.
The clothes are specifically crafted from responsibly sourced materials and recycled bottles. The overarching theme here? Caring for both your body and the planet.
Another aspect we can't get enough of is the prioritisation of inclusivity. Sweaty Betty caters to women of all different shapes, sizes and style preferences. They know what women want in a sports bra and they deliver on that.

How Do The Sweaty Betty Sports Bras Fit?
Sweaty Betty sizing is something to be reckoned with.

They have an inclusive range of different sizes spanning from an XS to XXL. Some of their sports bras even have additional sizing where you can match the bra perfectly to your regular cup size.
The sports bras also feature adjustable straps and contoured fits, so you can feel secure regardless of your workout of choice.
Plus, whether you're a sports bra padding lover or hater, you are welcome here. The padding featured in the cups is completely removable. Which means you get to define the level of support you want.
How To Pick The Right Sports Bra?
When you are investing in a high-quality sports bra, you should consider these factors.
Your sport of choice - Avid runners will often require much more support in a sports bra than a yoga class regular.
Material - You'll want to look for sweat or moisture-wicking fabric when choosing your sports bra. This material keeps you cool and is comfortable against the skin.
Adjustability - Ill-fitted sports bras are as irritating as they are uncomfortable. You should look for adjustable straps so that the sports bra can perfectly mould to your body.
Style - Whether you prefer a high neckline or love multiple straps, you should keep in mind which style appeals to you the most.
Okay, now that you know what to look for, here are the best Sweaty Betty's sports bras.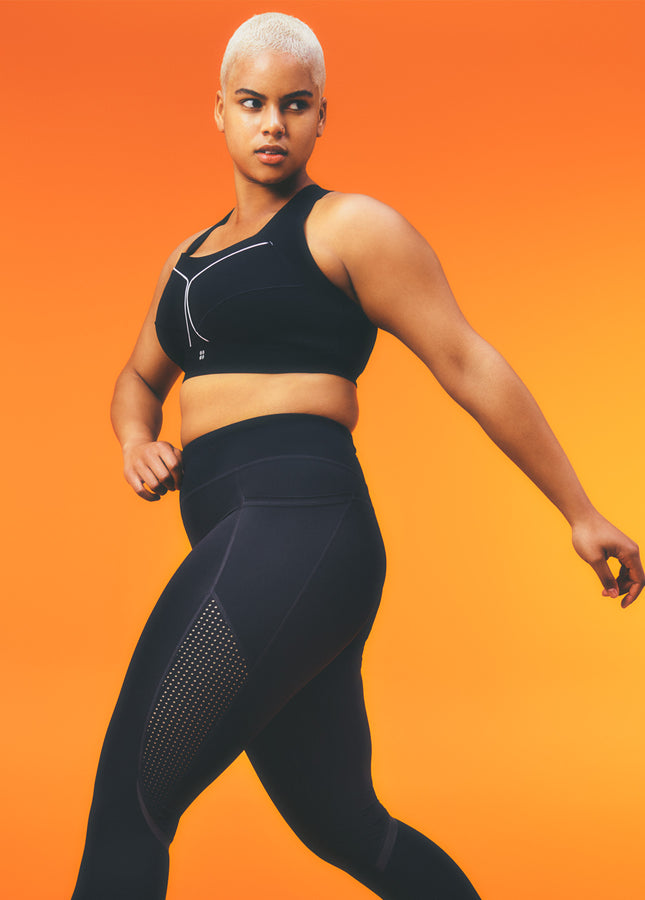 Power Sports Bras
The Power Sports Bras have been taking the internet by storm. This is one of Sweaty Betty's best-selling ranges and when you see the products produced it's easy to understand why.
The sports bras featured in this range are designed for medium-impact sports. The scoop neckline adds support and the straps at the back can be easily adjusted.
The fitness girlies will love that the supportive pads can be easily removed for maximum comfort. Additionally, the four-way stretch will effortlessly contour to fit your body so you'll feel consistently secure.
Need I say that these bras are designed with sweat-wicking technology? When wearing this bra you'll feel cool throughout your entire workout, no matter the intensity.

Finally, there is no need to purchase an entire new wardrobe. This sports bra will go with all of your favourite fitness outfits already. Presented in both a timeless black and fresh white, you'll look as chic as you feel.
Ultra Running Sports Bra
If you prefer to hit the tarmac instead of the gym, say hello to your new favourite running sports bra.
Formulated from quick-drying fabric, even in the heat of summer, this fabric works to keep you cool.
This sports bra stands out from others due to its compression technology for ultimate stability. Sweaty Betty then continues to redefine support by including adjustable straps and moulded cups.

Most importantly, this bra has an extensive range of sizes, so you can choose your regular bra size.

Feel like "that girl" in the classic white or try something new with the bold navy.
The Verdict
The brand. The community. The products. The vibe. The Sweaty Betty range of women's sports bras has seamlessly impressed.
Once you purchase one of these Sweaty Betty sports bras, you'll quicking become obsessed with their entire fitness range. You'll also find yourself being drawn to the Sweaty Betty community where inclusivity and women are brought together to feel empowered. There really couldn't be a better brand message.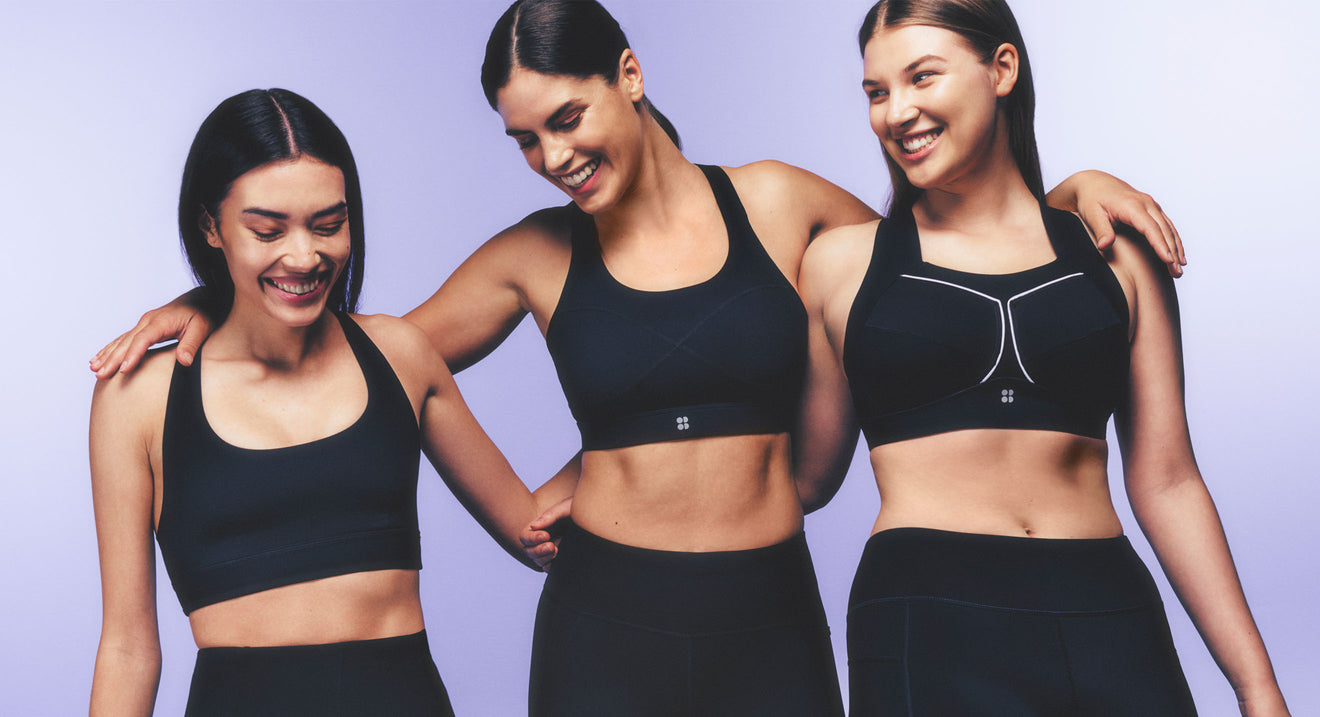 It's difficult to pick between the two options, right? To make the correct decision for you, just remember to keep in mind your style preferences, the level of support required and your main sport of choice.
Pair with the Sweaty Betty leggings for a fresh look and have a great workout.